Making fun of the headlines today, so you don't have to
The news doesn't need to be complicated and confusing; that's what any new release from Microsoft is for. And, as in the case with anything from Microsoft, to keep the news from worrying our pretty little heads over, remember something new and equally indecipherable will come out soon:
Really all you need to do is follow one simple rule: barely pay attention and jump to conclusions. So, here are some headlines today and my first thoughts:

Jose Canseco Accuses A-Rod of Cheating on JLo in a 'World of Dance' Twitter Rant
Shocking! Jose actually admitted to watching 'World of Dance.'
Woman attacked by jaguar says Arizona zoo should consider 'moving fence'
… to just outside a mental institution.
Trump calls KellyAnne Conway's husband, the 'Husband From Hell'
Damn, that's like Roy Moore Jr. complaining he saw R. Kelly at the Mall.
Kendall Jenner spent her Saturday night playing with a pet snake
So, that's what kids today are calling it.
Report: Mama June arrested for drug possession after domestic dispute
Now that's a honey of a boo boo.
GM's new Corvette is so powerful, it's warping the frame in tests, report says
… Guys with small penises thrilled!
Mike Pence and Lindsey Graham out campaigning in South Carolina
Throw in a guy in a cowboy hat and one in a cop uniform and you got a Village People tribute band.
Happy 88th Birthday, William Shatner
And a happy 52nd to your hair.
Pompeo suggests Trump was put on Earth to save the Jews
… so those pardons are already written for Jared and Ivanka.
Report: Robert Kraft files motion to stop release of evidence
Well, he is Jewish, so the evidence is circumcisonal.
Liz Warren wants to get rid of the Electoral College
So, one less college for Lori Loughlin to cheat to get her kids into!
Pete Davidson and Kate Beckinsale are now making out in cars
Look for his Netflix show 'Comedian in Cars Getting Action.'
Trump claims White Nationalists are small group
… that gets together only for Cabinet meetings.
High schooler regrets accepting dare to jump into shark tank at California aquarium
Especially now that she knows she can get her parents to pay for someone else to do it for her.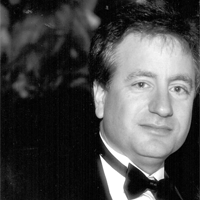 Latest posts by Paul Lander
(see all)