Sir Grope-a-Lot adds a moat to his proposed wall.
"The peasants of the Midlands are getting restless again, Sir Grope-a-Lot," reported Lady-in-Wanting, Kellyane.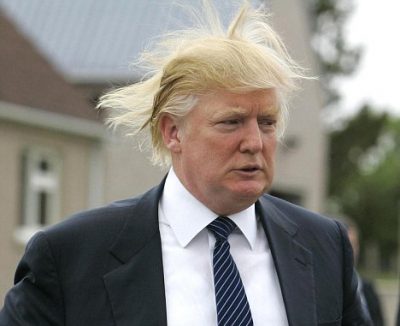 "No worry, I will proclaim that I will build a moat behind a great wall to protect them," replied Sir Grope-a-lot. "Call the official town crier, Sarah Sycophant, and have her prepare to read my proclamation. You may leave my presence now," he concluded with a slap to her hindquarters.
He then retired to his quarters where his pages helped him into his Armani chain mail after which he summoned the royal scribe and proceeded to dictate the proclamation: "Inasmuch as our land is in immanent danger from an army of invading dragons trying to cross our borders illegally, I am building a high wall encircled by a deep moat for our protection."
"But, Sir Grope-a-Lot," interrupted the scribe, "dragons can fly."
"Yes most can fly, but the one's at our boarder are inferior dragons with wings so small they can't even lift their own weight off the ground. However, if they do scale the wall, they will fall into the moat, which will immediately and permanently end their ability to breathe fire, We are building the moat deep enough to make sure that the small, youngest dragons will drown," explained Sir Grope-a-Lot.
The scribe meekly added, "But, sir, there are no such things as dragons."
"That's irrelevant, my peasants will believe anything I tell them."
When he had concluded his dictation, he called for his steed, Billy Barr, who entered the room on all fours. Sir Grope-a-lot climbed aboard, and they galloped out of the room and into the courtyard where his men were preparing a huge bonfire.
"Are the stakes in place and ready for the bonfire," Sir Grope-a-Lot demanded.
"Yes, sir," replied Stephen the Miller, "I tied them all to the stakes myself, the perpetrators of the Witch Hunt and the troubadours who dared to sing ballads of your misdeeds."
Rudy, the Village Idiot, interrupted, "But, Sir Grope-a-Lot, what about the parchments of evidence they have prepared?"
"No problem," Sir Grope-a-Lot replied, "my steed, Billy Barr, ate them this morning.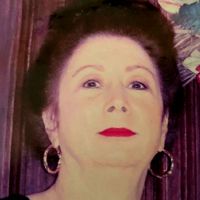 Latest posts by Diane de Anda
(see all)