Attorney General William Barr is all about 'landing the plane.'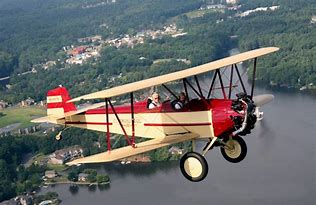 Straight from his jeering Senate Judiciary Committee Hearing on the Mueller Report: Attorney General William Barr joins President Trump on a private airfield as they ready for take-off…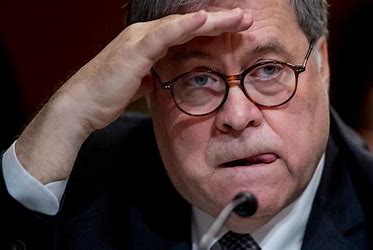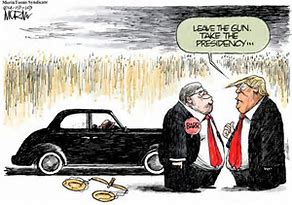 DONALD TRUMP – Co-Pilot
Where we going?
WILLIAM BARR – Pilot
I don't know – the Black Hole looks good.
TRUMP
Did you read the Flight Manual?
BARR
Why should I – Lindsey read it for me!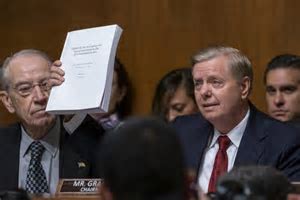 TRUMP
I don't know – he's a little squirrelly lately.
BARR
I told you – I'm landing the plane!
Do we have Clearance?
TRUMP
No worries – neither did Jared!
BARR
Is your 'Double' on board?
TRUMP
Are you kidding – he's dribbling a diet coke in the office!
I can't stand me – why would I want him here too?
BARR
Flying – what's so hard. I've seen it in the movies – all I have to say is 'Roger'!
TRUMP
But, I'm not ready to go yet – I'm still young & vibrant!
BARR
Yes, you are a little ripe – aren't those Tennis Shorts?
TRUMP
I grabbed the first thing – you did say, 'We'll buy all new – no problem'!
BARR
You say your loot's still stowed in the Caymans?
TRUMP
Laundromats don't go out of business, do they?
BARR
You don't look so good – you look cramped.
TRUMP
Well, I'm used to a bigger plane…& snacks!
BARR
I didn't know you cry.
TRUMP
Only in 2 Seaters!
BARR
Snap out of it – we have plenty of fuel.
TRUMP
no beverage cart.
BARR
Speak up, will ya.
TRUMP
No Beverage Cart!!
BARR
Why do you get all the Laugh Lines?
TRUMP
Because she knows when I finally get my just desserts – she'll have to go on a diet!
BARR
Can't I have the last word?
TRUMP
You can, but remember I just had a Bran Muffin!
OMG – Pull-up, Bill! Pull-up!
Isn't that Mt. Rushmore straight ahead?
Oh well – I guess I'm gonna be on there one way or another!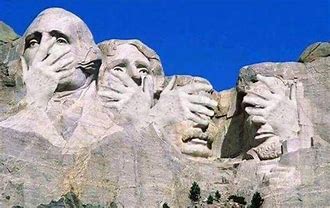 The following two tabs change content below.

Marilyn Sands
Marilyn Sands is a former 80's Stand-Up Comic who started out in the DC/MD/VA area, moved to the Bay Area in Northern California and now resides in L.A. She has sold jokes to Joan Rivers, lesser lights and gag magazines, and is a screenwriter, playwright and author of non-fiction.

Latest posts by Marilyn Sands (see all)