It will come as no surprise to anyone, but Trump highly recommends all of his golf courses, even those that don't yet exist.
If it's the weekend, Donald Trump is probably out counting mulligans. It's no surprise that the President's favorite thing to do is golf, especially on one of the many golf courses he owns. Thus, in order to get a better insight into the man, it might be useful to survey his views of some of his preferred links:
Trump National Golf Club, Washington, D.C.
"This is one of my favorite courses to play particularly since it's so close to the White House and I can easily sneak away from those boring Cabinet meetings and fit in a quick nine. The course features beautiful views of the Potomac River and includes some very challenging holes. In particular, I have a hard time with No. 5, a 492-yard par 4. It's not the length of the hole that troubles me; rather, it's the nasty dogleg to the left. No matter what I do, I always seem to fade to the right."
Trump International Golf Links, Aberdeen, Scotland
"Everyone says this is the most fabulous golf course in Scotland. Well, almost everyone except for those nasty locals who tried to halt construction of this Trump masterpiece. Luckily, the amazing dunes and berms found throughout the course block the player's view of these backwards yokels and ensure that their round is not spoiled by these crazy Scots. I call it my own personal Hadrian's Wall. On the other hand, many of the holes have fantastic views of the coastline which are restricted to those like you and me who can afford the $300 greens fee."
Trump National Golf Club, Mar-a-Lago, Florida
"Although not the best of the golf courses in my collection, I recently developed a soft spot in my heart for this layout mostly because I can fly there whenever I want and I don't have to pay a cent. It's all on the government's dime, can you believe it? And the best part is I've got a whole contingent of Secret Service guys to track down any lost balls. Plus, they're sworn to secrecy and can't say anything when I shave the odd stroke or three from my score."
Trump National, Los Angeles, California
"I like this course a lot but I don't visit very often because California is filled with millions of left wing losers and I don't care to spend time with any of them. Still, it's a nice course and I wish I could play it more often. Maybe when Congress finally passes the new healthcare legislation and I sign it into law, I can spend more time there, since there will be fewer losers around to bother me. Plus, I do like meeting Hollywood celebrities because they fawn over me and let me grab them by the whatever."
Trumpskaya International, St. Petersburg, Russia
"Actually, if I'm being completely honest (which, of course, I always am), this one doesn't exist yet; it's still in the planning stages. My good friend Vladimir Putin gave me the go ahead last year but Bill Barr says it's probably a good idea to hold off on starting construction until after all this silly Russia investigation nonsense goes away. I hope it happens real soon because I can't wait to play it. Vlad says it's going to be just like that one in Pyongyang, North Korea where Kim Jong Il scored a 38-under par on his first round ever with five holes-in-one but I'm sure I can do even better."
The following two tabs change content below.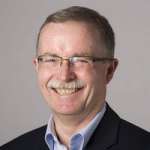 Dave's political satire and short humor have appeared in most major North American newspapers. He is also the author of several humor collections including "Dare to be Average", "Screams & Whispers" and "King Donald I" available on Amazon.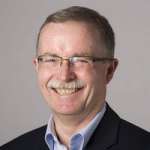 Latest posts by David Martin (see all)