Wherein our intrepid talk radio show host interviews California Senator Kamala Harris.
ANNOUNCER
Live from under a rock in your backyard, it's The Jerry Duncan Show.
JERRY
Good morning listeners nationwide. Is it a good morning? We'll soon find out. Today on the show my guest is U.S. Senator Kamala Harris from the great state of California.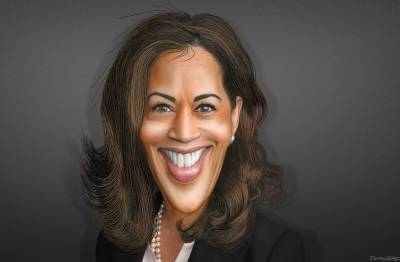 JERRY
Good morning, Senator.
KAMALA HARRIS
Morning.
JERRY
I gotta know. How did you get the name Kamala?
HARRIS
I'm glad you asked. I was born on Hump Day, so my parents named me Kamal like a camel and added an a. My dad and mom were very imaginative, but didn't know how to spell the word.
JERRY
So imaginative that your old man left the house when you were seven.
HARRIS
Yeah. My parents got divorced over religious differences. Dad thought he was God, and mom didn't.
JERRY
You're 54 years old. You were the District Attorney for San Francisco for 7 years then elected Attorney General of California for 6 years. And it gets better, the U.S. Senator in 2016 replacing Barbara Boxer.
HARRIS
I'm the first Jamaican and Indian member of Congress.
JERRY
What do you call a doped-up Jamaican?
HARRIS
My dad?
JERRY
Tokemon!
HARRIS
I'm also Indian. My mom is from Madras. Are you gonna make fun of her, too?
JERRY
What do you think? Ba ha ha.
HARRIS
There's an old saying in India. When you throw a stone you hit a dog, or a software engineer.
JERRY
Why do you wanna be president of the United States?
HARRIS
I feel a sense of responsibility to fight for the best of who we are. I believe in housing and college affordability, middle class tax cuts, immigration and criminal justice overhauls, Medicare for All, and replacing Orange with a Black in the White House.
JERRY
Would you ever accept a vice president position?
HARRIS
Are you telling me that a woman is somehow not qualified for the job she's actually seeking?
JERRY
(embarrassed) Err.
HARRIS
I think any of the men would be a fine running mate for veep. I'd like to see things from your point of view, but can't seem to get my head that far up my ass.
JERRY
Trump called you "nasty" after you grilled Attorney William Barr in The Mueller Report Senate hearing.
HARRIS
Barr got caught in a lie when I asked him if Trump or anyone at the White House suggested investigating the investigators. The Mueller Report was clear. There were 10 documented incidents of obstruction by the president. Like the Russian connections to the Trump campaign, Trump firing FBI director James Comey when he wouldn't pledge loyalty, and asking Comey to go lightly on National Security Advisor Michael Flynn.
JERRY
What do you think Trump means by the word "nasty"?
HARRIS
That's a question for Stormy Daniels.
JERRY
Okay. Then why does Stormy Daniels wear panties?
HARRIS
No clue.
JERRY
To keep her ankles warm.
HARRIS
Duncan, this president isn't trying to make America great. He's trying to make America hate. It is critical to our security, dignity and unity as a nation when I say we need a new president.
JERRY
Marijuana, marijuana, marijuana.
HARRIS
Yes, marijuana! Join the marijuana movement. It's a joint effort.
JERRY
Tell me something I don't now about Kamala Harris.
HARRIS
Growing up I sang in a Baptist choir, but had a lousy voice. My mother reminded me that if the windows shattered, we didn't have insurance. I stuck to playing with Barbie dolls.
JERRY
Man. I remember when Barbie was the only girl made of plastic. See you tomorrow everyone.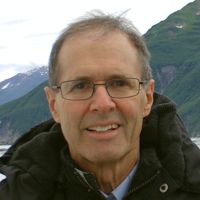 Latest posts by Dean Kaner
(see all)