Republican's immigration policy makes waves immediately
The Republican Party has finally released its immigration policy platform with regard to immigrants from Mexico and other Latin American countries.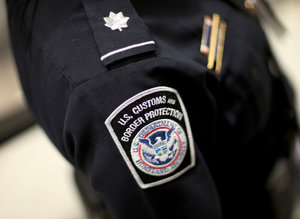 Latinos would be allowed to enter and remain in the US with special Visas (known as "The Brown Card") under the following conditions:
1. They have a job with a white family as nanny, housekeeper, or gardener
2. They are willing to work in a business, especially factory, setting for at least $5.00 below the minimum wage
3. To make sure their children do not become US citizens, females must not get pregnant while in the US
a. All females will report monthly for a pregnancy test
b. If found to be pregnant, she will be deported immediately
c. Because her uterus has been declared illegal, if pregnant, she will permanently lose her right to immigrate unless she has a hysterectomy
d. Housekeepers who are pregnant will be required to leave their guacamole recipe with their employers prior to deportation
e. If paternity can be ascertained, the male will also lose his Visa and be deported, and can only return if he has a vasectomy; if he is a gardener, he must surrender his leaf blower
The following two tabs change content below.

Diane de Anda
Diane de Anda is a third generation Latina and retired UCLA professor. Tired of cranking out technical articles in a "publish or perish" atmosphere, she now spends most of her time writing adult fiction, children's books, parody, and satire. Her weapon of choice is the limerick, aimed with humor and a touch of malice at society's icons, celebrities, politicians, and other irritating folk.

Latest posts by Diane de Anda (see all)