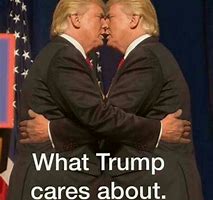 "Let Go of My Ego" – The Pre-Vet Presidential Exam
If anything, we learned our lesson: Not everyone can/should be the President! And, that all hopefuls should be thoroughly vetted with my handy-dandy Mental Exam!
(All I'm sayin' is – somebody should've been more observant when our President was asked, 'Your Name?' & he replied, 'King Donald'!)
Let's be real. When it comes to thinking you'd like to be President, a little narcissism is normal & acceptable. After all, it does take confidence, moxie & at least 1 good suit – so I allowed for it!
2 Points is the number to shoot for – but you do the math…
"LET GO OF MY EGO" – The Pre-Vet Presidential Exam
A little Narcissism………………………………………………2
Mirror over Bed – with Magnifier…………………………..5
Condoms Custom Made………………………………………10
Pays Lovers $130,000 for a roll in the hey, you're on my Hair………………….20
Says, 'Would've gone to Vietnam, but it's too far……..30
Names a University after himself………………………….40
Wants to buy Greenland & put houses on 'Boardwalk & Park Place'…………………..50
Demands Parades, Tanks & Planes flying overhead while playing with his Retractable Measuring Tape….60
Uses the phrase 'Dynasty', 'Heir & 2 Spares' or 'Fruit of my Loins'…………………..70
Invites Taliban to Camp David for Round of Golf & says, 'I'll let you win'……………80
Talks on the phone to Ukraine about the weather & if their Military Aid should come from our Slush Fund, Petty Cash or what he won last night at 'Hold 'em'……90
In Heat – assaults women in Dressing Rooms, Under tables, Planes, Trains & Automobiles – but aren't his Type…..100
And…
Uses a Sharpie to write Real Big & change History…
You pick a number, I give up!…………………………………..?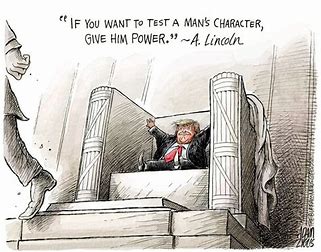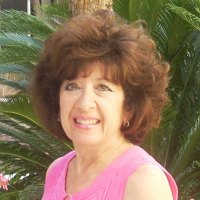 Latest posts by Marilyn Sands
(see all)