Making fun of the headlines today, so you don't have to
The news doesn't need to be complicated and confusing; that's what any new release from Microsoft is for. And, as in the case with anything from Microsoft, to keep the news from worrying our pretty little heads over, remember something new and equally indecipherable will come out soon:
Really all you need to do is follow one simple rule: barely pay attention and jump to conclusions. So, here are some headlines today and my first thoughts: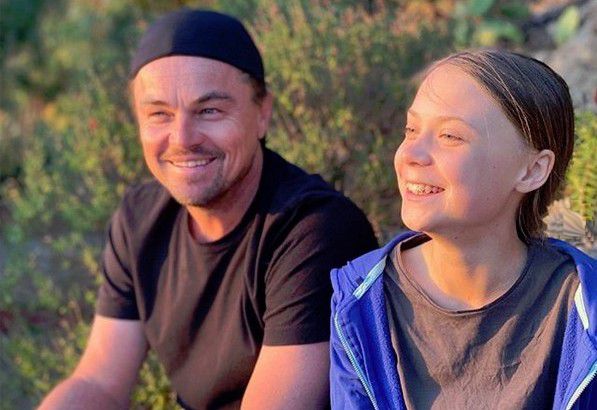 Leonardo DiCaprio meets Greta Thunberg: "Leader of our time."
You can see why DiCaprio doesn't like Climate Change. Global Warming = No icebergs = No "I'm the king of the world!"
Kanye says he got a $68M tax refund thanks to Jesus
… Who knew Jesus worked for Adidas?
Scientists have trained rats to drive tiny cars
…. so that someday Stephen Miller can be an Uber driver.
Meghan McCain goes off on "wannabe" TV star Rep. Matt Gaetz
Yeah… who does Gaetz think his father is anyway?
Man stabbed to death at a Popeye's Chicken
Unlike the usual cause of death from Popeye's… hypertension and heart disease!
Lara Trump calls migrants, "the Downfall of Germany"
Seems too many hot, young Eastern European trophy wives were screwing things up.
Happy 73rd birthday. Sally Field
In case your hearing's not as sharp, 'WE LIKE YOU, WE REALLY, REALLY LIKE YOU!'
Kylie Jenner recreates Britney Spears and Madonna's iconic kiss with BFF Stassie Karanikolaou
Big deal, I'd be more impressed if she had spelled Karanikolaou…
McDonald's fires CEO Steve Easterbrook after relationship with employee
Yup, word is, he used the McDonald's condoms which are McRibbed for your pleasure.
5 things we know about Keanu Reeves's 'age-appropriate' girlfriend, artist Alexandra Grant
Number 1: He doesn't have to get her home before curfew…
Democratic challenger Beshear upsets Republican Bevin in Kentucky Gubernatorial race in Trump rebuke
Trump's has to be thinking Kentucky's really ungrateful given all the money he's spent at KFCs.
Principal, teacher suspended after student dresses as Hitler in parade
How could they not Nazi that coming?
Giuliani henchman Lev Parnas 'very upset' Trump claimed not to know him
Who can blame him? After Trump screws you, he usually pays you 130 thou to pretend like you never met!
Trump's talking returning to Reality TV with Mark Burnett
Who's gonna sponsor it… The Really, Really, Really White Castle?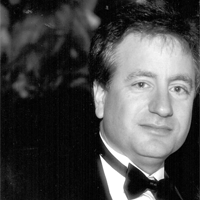 Latest posts by Paul Lander
(see all)