Wherein our intrepid talk radio show host interviews filmmaker Michael Moore and White House counselor to the president Kellyanne Conway.
ANNOUNCER
Live from under a rock in your backyard, it's The Jerry Duncan Show.
JERRY
Good morning listeners nationwide. Is it a good morning? We'll soon find out. Today on the show my guests are filmmaker Michael Moore and White House counselor to the president Kellyanne Conway.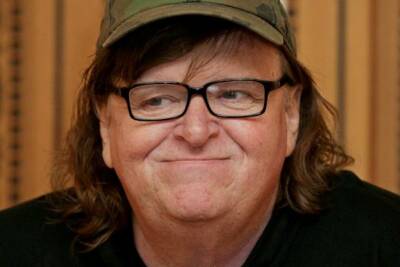 JERRY
Good morning.
MICHAEL MOORE
Back at ya.
KELLYANNE CONWAY
Yo. I like my beats funky. I'm spunky. I like my oatmeal lumpy.
MOORE AND CONWAY
(together) Keepin it real. Keepin it real.
JERRY
Okay, Jay-Z and Cardi B. Let's get down to business.
JERRY
Kellyanne. Your husband George told a reporter that you are in a cult at the Trump White House. You don't know the difference between a lie and the truth.
MOORE
Over 11,000 Trump lies in 3 years. Some president.
CONWAY
Jerry was talking to me, Dunderhead. Hey. I saw someone that looked like you when I took the kids to Sea World last week. Is the Beluga a liberal?
MOORE
Olive Oyl. You're so skinny, your jeans have one belt loop.
CONWAY
The president never lies, Michael. He is the most truthful leader since George Washington.
JERRY
C'mon. Have you listened to any of the testimony by White House officials at the impeachment hearings? All of the witnesses said Trump bribed the Ukrainian president in an arms for dirt deal.
CONWAY
That's true. We need lots of dirt for our trees on the 18 acres of land at the White House. Ukraine offered. Now who's the liar?
JERRY
The last time I saw something like you, I flushed it.
CONWAY
I need to go on medication, so I can slap stupid people and blame it on the side effects.
JERRY
Michael. You've had documentary hit after hit. Roger and Me, Bowling for Columbine and Fahrenheit 9/11 come to mind. What makes you so successful?
MOORE
My philosophy is that everyone has a seat at the table. Everyone has a voice, not just the rich.
JERRY
But nobody cares about the middle class and poor.
MOORE
If you think nobody cares, try missing a couple of rent payments. I support Senator Bernie Sanders for president, because he wants to help people out of debt by providing Medicare for all and eliminating student debt.
CONWAY
Donald Trump helps people. There are more jobs than ever. Wall Street is booming.
JERRY
I think you meant Walmart. Does anyone else get road rage from pushing a cart through Walmart—or is it just me?
MOORE
I feel a whole lot more attractive at Walmart than I do at the gym.
JERRY
I need to interrupt this interview for a special message from George Conway.
CONWAY
My husband is always full of surprises.
Jerry reads a fax.
JERRY
Dear Kelly,
I feel bad writing this letter. Especially knowing that moron Jerry Duncan will be reading it to you. Let me start by saying since your world revolves around Donald Trump, you should seek psychiatric help. My friends don't think you're a bad person because of it, just another dumb blonde. Do you remember when we drove to Disneyland two summers ago? The sign said: Disneyland Left. And you cried. I can't take it anymore. I need space. I'm signed up for the next shuttle to the moon. Have a nice day.
Your Never Trumper,
George
MOORE
We're both desperate. Would you like to go out sometime?
CONWAY
What do you have in mind?
MOORE
I have a friend that has a really cool farm.
CONWAY
You mean with horses and cows?
MOORE
Not exactly.
CONWAY
Then what, Michael?
MOORE
An ant farm.
CONWAY
I can't think of anything more stupid. I'll pass.
JERRY
Michael. Did your friend tell you why the baby ant is confused?
MOORE
No.
JERRY
Because all of his uncles are ants.
MOORE
That blows my mind. I think I'll make a documentary about the baby ant.
JERRY
See you tomorrow everyone.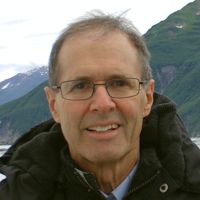 Latest posts by Dean Kaner
(see all)