Proposed deposits for the new "Trumpbrary" include a wealth of iconic artifacts evoking the dedicatee and his administration.
By Roger Porter and Howard Wolf
As Head Librarian of the New York State Penal System, I was pleased to learn I would be an advisor recommending items to place in the forthcoming Trumpbrary, now in its early planning stages. My first suggestion, however, was its location. I advised a Louisiana bayou or the Everglades, to avoid creating a swamp at tax-payers' expense.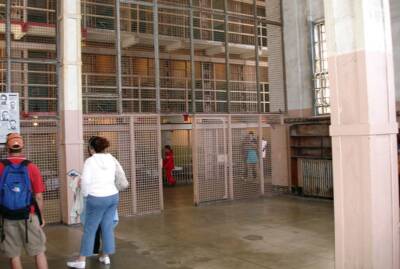 Given how few books the building might contain, my proposed deposits include a wealth of iconic artifacts evoking the dedicatee and his administration.
Adolescent library card. The Queens Public Library in Jamaica, N.Y. issued in 1956, unused.
Thirty Days to a More Powerful Vocabulary. Pages uncut.
Manuscript of The Art of the Deal. In Tony Schwartz' hand.
Manuscript for proposed book entitled The Art of the Steal. In Sidney Powell's hand.
Jeffrey Epstein's "Little Black Book." A presentation copy signed "To my dear friend–use it well."
Powerful Men Bundle: BDSM Domination and Submission, Domestic Discipline by Women, Explicit Erotica with Pleasure and Sweet Pain, Kinky Age Gap Play, with Cuckquean Humiliated Spanking. Well-thumbed pages, many dog-eared.
Banning the Croissant as a Sign of Islam: A Guide to Conservative Bakery Practices. Endorsed by Marie Le Pen.
Mein Kampf. "Right on" frequently scribbled in margins.
Run, Don, Run. See Don Run. First grade primer for Alabama primary schools.
Pardonnez-moi, by Roger Stone. Title page contains photograph of author's thigh adorned with a tattoo of his new idol's face.
How to Lie with Maps. Pristine copy, except for multiple black sharpie underlinings.
Critical Race Theory: How Usain Bolt Thought About his Important Sprints. So that's what it means?
Transcript from The Wharton School. Redacted version.
Maintaining the Ozone Layer: A Comprehensive Plan to Stop Aliens from Penetrating Our Atmosphere. At last, a no-expense wall.
X-ray of bone chip, with comment by Dr. Bornstein: "This should do the trick."
Collected Tweets. One of which will be flashed in neon every hour on the hour.
Solid spun gold yarmulkes. Worn at Jared and Ivanka's sons' brises.
A whip. Initials MKT on the handle. Use conjectural.
Facsimile of 2020 Nobel Peace Prize medallion. Accompanied by photoshopped image of embrace with Mother Teresa.
Folder labeled "Complete IRS tax forms." These appear to be only from 1964 to 1970.
Video of woman on Moscow hotel bed. Unspecified amber arc in upper left quadrant.
American flag with stars removed for each state that voted for Biden in 2020. Note stitched on the obverse: "Where is my Betsy Ross?"
Glass cabinet containing tiki torches. Note pasted on the side: "Light up the sky!"
Prosthetic knee replacement. Rusted, dented, and marked "For Kaepernick."
Barack Obama's birth certificate. With seal purportedly from "The Government of Nambia."
Cross-dressing clothing. Mislabeled as belonging to Ivanka.
Leg shackles. Label attached: "Will these fit Sessions' ankles?"
Trump National Doral scorecard. Total of 69, with most holes' scores written over erasings.
Photographic album of selfies. All appear to be practicing grimaces, marked "Mussolini," "Franco," and "Duterte."
Children's chemistry set. With note: "Covid cure here?? Worth a try."
Hallmark Valentine card from "Stormy." With inscription: "It would be a privilege to have my heart broken by you."
Model of windmill with dead bird taped to one blade. Affixed note: "Time to tilt."
Taxidermized bat. Gift from President Xi Jinping of China.
Copy of note from DJT left in the resolute desk: "Well, pal, it's yours 'til August." This should help raise funds.
In the event we are honored by the presence of a former head of state as our latest permanent resident, my own institution will acquire as many of the texts and objects I have recommended as possible. I will also suggest naming the library at our corrections facility "Trumpbrary," after its new occupant.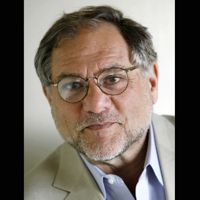 Latest posts by Howard R. Wolf
(see all)