Dispatches from SNN (Slobovian News Network)
Name recognition is a major stumbling block for 2024 Republican hopefuls: here's what people are saying.
According to SNN pollster Dr. Propah Ghanda, most of the Republican 2024 presidential hopefuls have a major name recognition problem — nobody knows who the hell they are.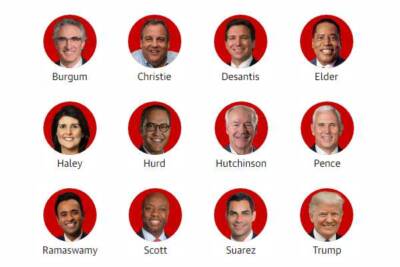 Dr. Ghanda made these remarks after conducting the latest SNN nationwide poll of potential voters across the US. He said that they polled over 7 million people, and came to the following conclusions.
"Every body knows Donald Trump… a Trump supporter in Galveston, Texas said that Trump will be the first man to be elected president while in Federal prison."
He also said that people regognize Mike Pence as "the man who double-crossed Trump" or "the guy they were supposed to hang at the January 6 riot"
Ron DeSantis was described as a guy who wants to be Donald Trump or "that guy who picked a fight with Mickey Mouse."
Other candidates ran the full gamut of unknowness:
About Nikki Haley — "She was married to the man who wrote Roots" or "Her daddy was Bill Haley, the guy that sang Rock Around the Clock."
About Vivek Ramaswamy — "He was that ole wrassler the Iron Sheik" or "The guy who taught John Lennon how to play the sitar."
About Asa Hutchison — "He played on Wagon Train" or "old Houston Oilers Quarterback."
About Tim Scott — "Shortstop for the White Sox" or "The guy who sang lead for Hootie and The Blowfish."
About Chris Christie – -"Taylor Swift's new boyfriend" or "That girl ice skater."
About Doug Burgum — "He owns them Burgum King Restaurants."
About Francis Suarez — "Carlos Santana's drummer" or "the guy who married Selma Hayek."
About Will Hurd — " " or "??????"
SNN Words to Live By
"I y'am what I'yam and that's all that I y'am" — Popeye the Sailor.
"I'm like a Mississippi bullfrog sittin' on a holler stump … I got so many women I don't know which way to jump" — Big Joe Turner, "Flip Flop and Fly," 1950's song.
"It's a mess out there." — Tide TV ad.
"Never stand when you can sit, never sit when you can lay down." — Mike Biggs (Billy Gardell) "Mike and Molly" TV series.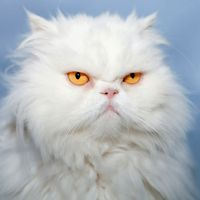 Latest posts by Ted Holland
(see all)