Making fun of the headlines today, so you don't have to
The news doesn't need to be complicated and confusing; that's what any new release from Microsoft is for.  And, as in the case with anything from Microsoft, to keep the news from worrying our pretty little heads over, remember something new and equally indecipherable will come out soon.
Really all you need to do is follow one simple rule:  barely pay attention and jump to conclusions.  So, here are some headlines today and my first thoughts:
Unity and defiance: Thousands converge on Paris in anti terrorism rally
In honor of our French allies let's rename 'Freedom Fries,' 'French Fries.' Je Suis Charlie.
Gov. Christie interrogated by federal investigators over bridge scandal
If he spilled his guts, it took awhile.
U.S gains most jobs in year since 1999
Republicans are taking credit, seems lots of those jobs were to investigate Benghazi.
Woman describes her 2' 8" husband as 'one of the most sexual people I have ever met'
Clearly, someone's 'getting a little.'
Mitt Romney thinking of running for President a third time
Who says Republicans aren't into recycling?
George Zimmerman arrested in Florida on aggravated assault charge
I see why Florida let's people have guns. It's to protect them from Zimmerman.
Giada De Laurentiis denies sexual affair with Matt Lauer
Although, that would answer the question, 'Where in the world is Matt Lauer?'
Kate Gosselin has a new boyfriend! Mom of eight dating millionaire Jeff Prescott
A man who apparently doesn't have Google.
Guy fixes his overheating Macbook Pro by putting it in the oven and baking it at 170 degrees
Bringing new meaning to the term "baked apple.'
Harry Reid falls and breaks facial bones
Here's betting he won't be first Pol to fall on his face… Or, last.
Firefighters rescue naked woman trapped in ex-boyfriend's chimney
Nobody tell Mrs. Claus.
Two Guys with guns have showdown on first day of Georgia's new 'guns everywhere' law
Hope they play for Falcons, those guys can't hit anything.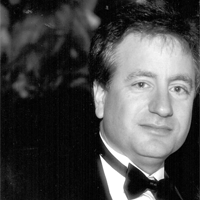 Latest posts by Paul Lander
(see all)