Making fun of the headlines today, so you don't have to
The news doesn't need to be complicated and confusing; that's what any new release from Microsoft is for.  And, as in the case with anything from Microsoft, to keep the news from worrying our pretty little heads over, remember something new and equally indecipherable will come out soon.
Really all you need to do is follow one simple rule: barely pay attention and jump to conclusions.  So, here are some headlines today and my first thoughts:
McDonald's customer finds 'faces of the damned' floating in sundae
Strange, I usually find them in front of me in the drive thru.
Kylie Jenner pregnant: Report claims reality TV star expecting baby
Proving Kardashians don't have babies, they have spinoffs.
Senate to vote on whether climate change is real
Followed by votes on unicorns, the Easter Bunny and Milli Vanilli's vocal tracks.
CNN just got permission to experiment with drones
I thought that's what they were doing with Wolf Blitzer and Don Lemon.
Black Lab in Seattle takes bus to park by herself
And, thanks to Rosa Parks he can sit anywhere he likes.
NBA announcer Greg Anthony arrested for soliciting a prostitute
And, he's still not the freakiest person in his broadcast booth with Marv Albert.
The Black Crows breaking up after 25 years
It was that, or change their name to The Black Crow's Feet.
Woman plans to marry her father after two years of dating
Well, at least, it's not her mom. Because that would just be wrong.
Romney hints at 3rd campaign in RNC speech
If Romney, Bush or Clinton run against each other for Prez, Election Day should moved from Tuesday to Throwback Thursday.
Happy 34th Birthday, Pitbull
Or, happy 238th in dog years.
Long time Marlboro man died at 85
He can now go to heaven and be reunited with his lungs.
Republican Congressman compares Obama to Hitler for not attending Paris march
Huh? Hitler couldn't wait to get to Paris.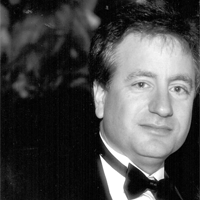 Latest posts by Paul Lander
(see all)