In his address to Congress, the Prince called for the world to 'wish for peace quite robustly.'
WASHINGTON ─ Searching for a world figure who more accurately embodies the spirit, ethos and intellectual excellence of America to counterpoint the recent address to congress by Israeli Prime Minister Benjamin Netanyahu, Democratic leaders invited Britain's Prince Charles to speak to Congress today.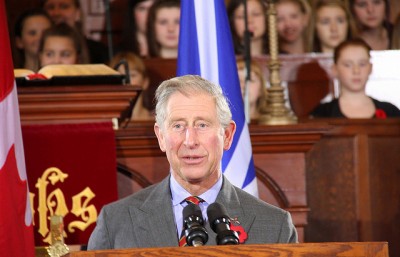 The House Chamber was packed with three Senators, seven Congressmen and 525 staffers and teenage pages sent to fill the rest of the seats. The glow from hundreds of cell phone screens gave the room a spectral appearance.
The Prince of Wales, who is also the Duke of Rothsay and the Duke of Cornwall, depending on who you talk to in the British Isles, spoke through an interpreter to translate British into American. Members of the Press hired interpreters to interpret the British interpreter, who sounded as though he'd applied his Fixodent to the wrong side of his teeth.
Charles, who many political analysts often describe as looking like "a geometry problem with hair," opened his address to Congress with what most reporters believe was a joke about an American maid trying to make tea in a steam iron, which drew smiles and nods from the handful of people in the room who speak British.
He also lauded "…those sitting in this stately chamber who built this august house on the edge of a wilderness," prompting most of the audience to look around at the others.
Citing the "ties that bind" the Britain to America, Charles stated, "I was given to understand the Colonies were not this appreciative of the benefits of Royalty, but your welcome has been splendid." Later, referring to the cool reception given his recent address to five hundred water buffalo farmers in India, he said, "I should have come here first to get my smarm up then."
The Prince attacked "planetary badness" as the biggest problem facing world leaders today: "There are even now people out there fertilizing crops with chemicals, shooting animals from helicopters and feeding steroids to cows to fatten them," he declared to no response. "Badness all of it. We must join hands to stop this evil, these evils."
Speaking to the issue of ongoing negotiations with Iran over Iran's efforts to develop nuclear capabilities, Charles pointed out, "There are only two ways to negotiate with Iran; one is dismally inadequate and the other doesn't work at all. We must find a solution."
In his address to Congress, he also reminded lawmakers that, "Countries like Iran act in their own self-interest because they believe they are a superpower rather than the Bulgaria in the desert that they are," and criticized the "American tendency to legislate international negotiations rather than let the head of state befuddle the porridge on his own as other rich countries do."
The Prince blatheresquely concluded, "It may certainly be possible for a better future to one day take shape if we remember that together we can indeed promote peace by wishing for it."
Assembled lawmakers and staff minions gave the British Heir Apparent a sitting ovation.
Democratic leaders celebrated the speech. Senator Elizabeth Warren, D-Mass, cheered the Prince's grasp of American and world politics. "It's refreshing to have someone address this Congress who actually gets it," she said. "Even an intelligent Black Indian American like myself couldn't have said it better."
The White House issued a statement calling the Prince of Wales' speech "probably a fitting counterpoint to Prime Minister Netanyahu's address. It is certainly the most intelligent thing President Obama has heard for quite some time."
The statement concluded, "Experts are still studying the text to determine the Prince of Wales' meaning."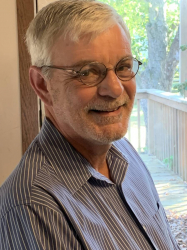 Latest posts by David Suter
(see all)