The guy who put the so-called "Kill the Gays" initiative on the ballot could get his own show.
The lawyer who put the infamous "Kill the Gays" initiative on the ballot in California, which calls for the death of anyone caught engaging in sodomy in the Golden Shower State, is in the news again — he has just been offered his own LA based, reality TV show.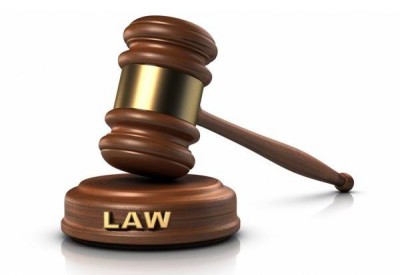 Matt McLaughlin, 45, and his manager Karl Kemsley will team up with producer Cindy Cowan to develop a docu-series chronicling his fight to have the bill passed.
Bunim/Murray, an entertainment production company based out of Van Nuys, California, will air the show. Considered a pioneer in the reality television genre, the company is behind such hit franchises as Keeping Up with the Kardashians, Project Runway and Real World: Altar Boys.
McLaughlin's call to "kill the gays" and the "sodomites" to prevent God's "utter destruction" a la Sodom and Gomorrah is sure to anger the throngs of reality TV loving homosexuals in the US. The docu-series sees McLaughlin hilariously tap into Russian and Ugandan lingo in seeking to ban "anal violation." If found guilty, in the words of the man himself, a "gay cruiser could be fined up $1 million per occurrence and/or up to 10 years in prison and/or banishment from ever attending another Sunday brunch."
McLaughlin titled his initiative as the "Backdoor Banishment Act," and he proposes to make the following changes to Penal Code, Section 39:
a) The abominable crime against nature known as buggery, also called sodomy, is a monstrous evil that Almighty God, giver of freedom and liberty, commands us to suppress.  Mimosas and migas, two fuels that feed the ferocious fire, must be banned.
b) Logically, undeniably, it is better that offenders should die rather than that all of us should be killed by God's just wrath against us for the folly of tolerating a sea of pink polo shirts. The People of California wisely command, in the fear of God, that any person who willingly touches another person of the same gender for purposes of sexual gratification be put to death by bullets to the head. However, if the instigator is a member of the Catholic Church, he is above mortal law, only answerable to our maker.
c) No person shall distribute, perform, or transmit sodomistic propaganda, directly or indirectly, by any means, to any person under the age of majority. From Sam Smith records to penis jewellery, sodomistic propaganda is defined as anything aimed at creating an interest in or an acceptance of human sexual relations other than between a man and a woman. Every offender shall be fined $1 million per occurrence, and/or imprisoned up to 10 years, and/or expelled from the boundaries of the state of California for up to life, and/or shipped off to Saudi Arabia.
When asked to describe his new TV show, McLaughlin said, "If Saul Goodman met Fred Phelps and went dancing with Joseph Stalin, it wouldn't come close to what you'll see. Why now — why not? Why me — who else?"
Latest posts by John Glynn
(see all)