Making fun of the headlines today, so you don't have to
The news doesn't need to be complicated and confusing; that's what any new release from Microsoft is for.  And, as in the case with anything from Microsoft, to keep the news from worrying our pretty little heads over, remember something new and equally indecipherable will come out soon.
Really all you need to do is follow one simple rule:  barely pay attention and jump to conclusions.  So, here are some headlines today and my first thoughts:
Charles Krauthammer and Donald Trump call each other 'dumb' and 'irrelevant'
C'mon, stop fighting, guys, you're both right.
Google teams with Levi's on smart clothes
Bringing new meaning to the term "smarty pants."
McDonald's is making 2 big changes to its burgers
My advice would be 'taste' and 'flavor.'
Drunk naked man pops Xanax on airplane, pisses on Dolph Lundgren
Amazing, someone actually recognized Dolph Lundgren.
Man arrested for throwing coffee on Westboro protesters at Biden funeral
He was charged with wasting a perfectly good cup of coffee.
Cockroaches have distinct personalities
And, corner offices at most law firms.
Iran's Rouhani heckled as he makes unity speech
Rouhani: I don't come to where you work and complain about how cold the falafels are.
Creflo Dollar's church says he'll get 65 million dollar plane
They do hope to get the money back by charging him for extra overhead items.
Happy 59th birthday, Kenny G
As long as there's an elevator playing music, you will never be forgotten.
Former Rhode Island Gov Lincoln Chafee joins race for Democratic Presidential nomination
I can't be the only one who thinks Lincoln Chafee sounds like the result of an STD that Abe gave to Mary Todd Lincoln.
Twinkie-eating champion scarfs down 120 Twinkies in 6 minutes
Look for him to also set record for most shots of insulin.
Anheuser-Busch halts beer production to provide water for storm victims
Ironically, people can't tell the difference between it and their beer.
NYPD is now arresting people for 'manspreading' their legs too wide on subways
Bringing new meaning to the term 'open and shut case.'
China's data hacked from U.S. government dates back to 1985: U.S. official
That explains why they weren't surprised when Leno took over for Carson.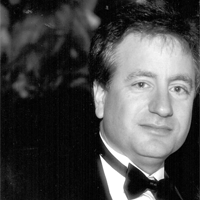 Latest posts by Paul Lander
(see all)