"The time has come to show this evil 'Global Warming' thing that we mean business" – President Bush
WASH., D.C. — The Bush administration announced plans for a new offensive today, a "War on Global Warming." After denying the existence of global warming for years, administration officials have finally capitulated to overwhelming scientific evidence in recent months. Now that they have acknowledged it, they appear to be ready to take forceful, direct action.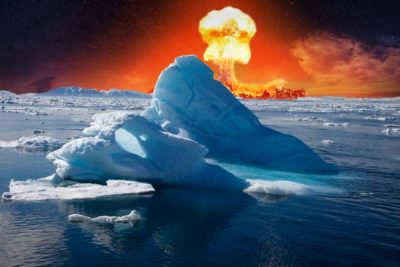 "With our great successes in the past, including the War on Drugs, the War on Crime, the War on Teen Pregnancy, the War on Poverty, and the War on the Environment, not to mention our inevitable soon-to-be victory in Iraq, we've decided the time has come to show this evil 'Global Warming' thing that we mean business," said President Bush in a Rose Garden press conference yesterday.
"You're either with us, or against us," Bush added, which was interpreted as a shot across the bow to environmental organizations, that they had better climb on board.
"Americans will not give up our way of life to appease an enemy, whether it be Al Qaida, the Taliban or new threats like the terror campaigns of the Global Warming," Bush said, adding, "I am the decider, and I will decide whether or not to turn up the heat, and this Global Warming will soon see that America will not cut our thermostats and run."
Pentagon officials have released intelligence reports showing they believe Global Warming has concentrated its forces in the Arctic and the Antarctic. (The CIA said its own intelligence showed "somewhat different" results.) "No country, or continent, or ice sheet for that matter, can harbor terrorists and get away with it," said Pentagon spokesman Jake Warrington. "We know where they are, and we'll be coming after them," he continued, "and we'll pursue them to the ends of the earth, literally."
New Secretary of Defense Robert Gates, in a presentation to the press on the new offensive, said it will be launched in early summer, "to get at them while they're at the height of their activity." It will include air strikes and a missile barrage to "soften targets," followed by a "ground — or ice, I should say — assault," he explained. "We are reserving the right to a 'nuclear option' if necessary, as well. After all, the fate of the world is at stake, and these climactic evil-doers need to know we will not back down," Secretary Gates added.
Asked about possible collateral damage, Gates said, "While our military targeting is the most accurate in the world, a polar bear or two may suffer casualties. That can't be helped. But we are confident that the polar bear population as a whole will greet us as liberators, showering us with snow confetti and giving delicious snowcones to our brave men and women in uniform."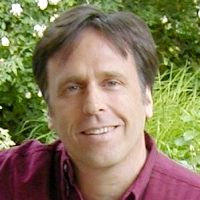 Latest posts by James Israel
(see all)