Doc says it's normal, but Caitlyn Jenner not amused
Every morning, Caitlyn Jenner wakes up from dreams of starring in a Lifetime original movie, only to find that her penis is erect. "I'm a 66-year-old woman, this shouldn't be happening," Jenner said as she sipped her morning cup of tea. "It's really embarrassing when I'm trying on cute outfits and this 'thing' is in the way."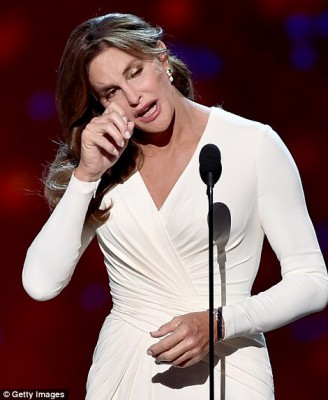 Jenner said there's nothing her doctor can do. "He said it's still normal for a woman my age to wake up in the morning with an erect penis," Jenner said. "It's like, 'I'm not a 14-year-old prepubescent girl anymore!'" Jenner told this reporter.
Jenner's frustrations aside, she said her family still supports her penile shortcomings. "Whenever I'm around Kanye (West) and I 'rise to the occasion' he jokingly tells me, 'Watch it now, you'll knock me over with that thing.'"
Caitlyn Jenner's penis troubles will be documented on an upcoming episode of "I Am Cait."
The following two tabs change content below.

Comedian, satirist, comedy writer. Founder of The Heathens of Comedy Tour.