Demand seen as part of a trend of bands suggesting songs for politicians like Ted Cruz to use, rather than just demanding they stop using certain tunes.
Radiohead frontman Thom Yorke has finally put his foot down and used a court order to demand Ted Cruz immediately cease not using "Creep" during campaign events.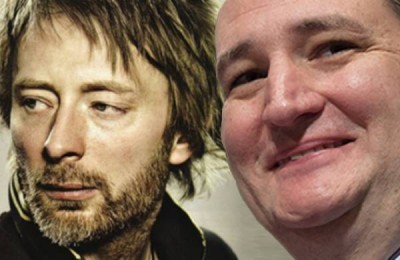 Yorke argued that although Cruz is uniquely suited to enter every room ever to this song, he was only being ordered to use it during official campaign events.
"It's truly unconscionable that this weirdo thinks he can get away with not using this song," said Yorke. "What the hell is he doing?"
Yorke offered Cruz's failure to use the song as evidence that he doesn't belong on the national stage.
Rather than use the courts, The Lonely Island band said Cruz's continued failure to use their song "The Creep" would result in a punch in the jeans.
As evidence, The Lonely Island band offered their video, "The Creep:"
Latest posts by Stubhill News
(see all)