'Your candidates are weak,' says Putin as he surges in polls
WASHINGTON DC — Responding to popularity among conservative pundits and on social media, Russian President Vladimir Putin announced he will run for the Republican presidential nomination.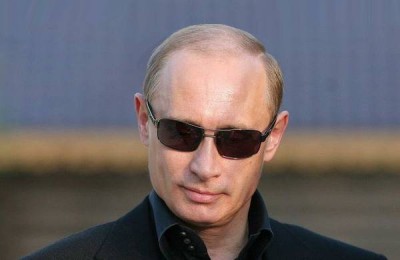 "Your candidates are weak," declared Putin, whose late arrival to the race did not prevent him from surging to the top of the polls.
"I will fix your mess," said Putin between shots of vodka. "I will beat your problems into submission."
He was received with a standing ovation and a roar of applause.
The latest Republican entrant into the race responded to criticisms from the left that not being a born citizen of the United States was a disqualifying factor.
"No one thinks current president was America born," he said, while smashing an empty bottle of vodka on the ground. "Who cares? At least I'm not Muslim terrorist!"
According to poll analysis, Trump's support, which hasn't dipped below 20 percent in months, has virtually evaporated, due to the Russian president's entry into the U.S. presidential race.
At press time, several Republican candidates' bodies were found in dumpsters.
Latest posts by Stubhill News
(see all)