Making fun of the headlines today, so you don't have to
The news doesn't need to be complicated and confusing; that's what any new release from Microsoft is for. And, as in the case with anything from Microsoft, to keep the news from worrying our pretty little heads over, remember something new and equally indecipherable will come out soon.
Really all you need to do is follow one simple rule: barely pay attention and jump to conclusions. So, here are some headlines today and my first thoughts: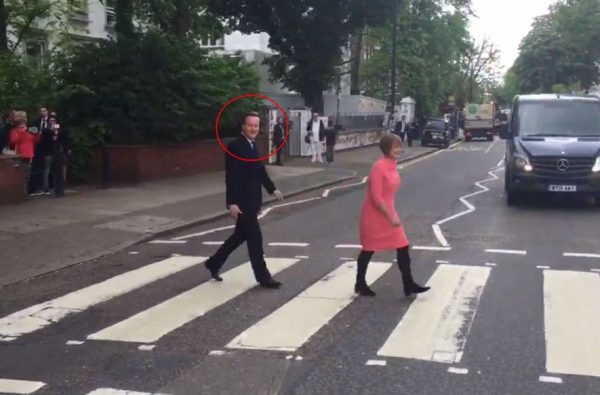 David Cameron recreates Beatles Abbey Road cover
Sadly, he couldn't find 3 friends to do it correctly.
Sinéad O'Connor: Singer safely located after going missing in Chicago suburbs, police say
No word yet on how they made their way back to 1991.
Trump refusing to release his tax returns
I hear it's because he filed them in Kenya.
The first penis transplant in US was performed at Massachusetts General Hospital
Seems the guy went in Catholic and left Jewish.
Debate over transgender bathroom access spreads nationwide
While I just used a bathroom that's apparently for people who self identify as totally disgusting slobs.
Happy 70th, Cher
If you could turn back time, there'd be fewer plastic surgeons driving BMWs.
Magic mushrooms lift severe depression in clinical trial
Y'hear that, Domino's.
Melania Trump on Donald: 'He's not Hitler'
I believe that was in their wedding vows.
Secret Service shoot an armed man outside the White House, while Joe Biden was at work inside
I'm stunned; Joe Biden does actual work?
Lake Mead: Reservoir in Nevada and Arizona reaches historic low
They should rename it after another historic low and call it the 'Presidential Campaign 2016 Reservoir.'
David Hasselhoff says he only has 4K dollars to his name
Look for his ex wife's lawyers to hassle the Hoff.
Pornhub launches fitness APP 'Bangfit'
For those people who want to build up their wrists while watching.
California: State suspends mandatory statewide water restrictions'
Woooo! Whooooo! Time to go outside and water the dirt.
Scott Baio: Actor and Donald Trump supporter says Hillary Clinton is 'basically a socialist'
Before I decide, somebody tell me what Screech thinks.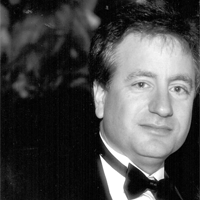 Latest posts by Paul Lander
(see all)