Boycott of Trump products causes big shakeup
As a result of his presidential campaign, Donald Trump has had to come up with new marketing plans to save his companies.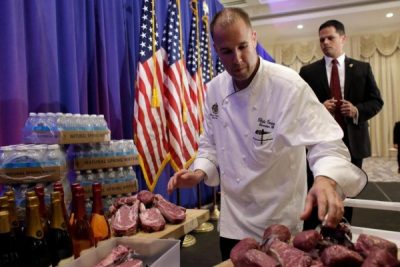 The "huuuge" boycott of Trump-owned company goods has caused a big shakeup in his business enterprises. He has now realized that his companies must appeal to the lower purchasing power of his political base if the companies are going to survive.
This means a two-pronged sales tactic. They will still produce silk shirts and ties for the 1% in the $1000 to $5000 range.
The bulk of their sales, however, are expected to come from that mass of supporters whose polyester shirts and ties will range from $5.00 to $10.00.
To make sure that his products hit the right markets, he has a team of researchers working to discover which stores are in the pockets of the largest numbers of voters with less than a high school education.
Ivanka's brands in Macy's and Nordstrom's have also been targeted. The team is trying to convince her that her best chance of saving her business is to redesign her fashions for Walmart and the 99 cent stores.
They are also targeting niche supporters with new products. For example, Donald and Ivanka came us with the idea of KKK robes in fashion colors instead of the traditional white. She has also invested in photo booths for shopping malls that will Photoshop photos on the spot to make all women look like a 10.
Their biggest hope, however, lies with the second amendment fanatics. They will jointly roll out a whole fashion line for the gun officianado from hunting to formal wear that will have special pockets for clips and magazines, boots with compartments for hidden handguns, jackets with ways to strap on your AK-47, and more.
They are planning to advertise in the Macy's Day Parade with a ten story high Trump balloon. Experts are questioning whether inflating anything that size is possible, but his staff assure them that he has sufficient hot air to make that possible.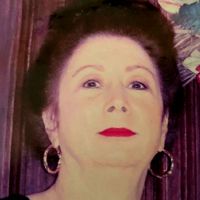 Latest posts by Diane de Anda
(see all)