What is Russia's real end game with America?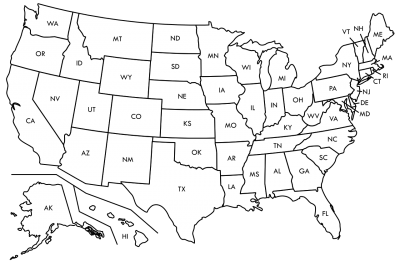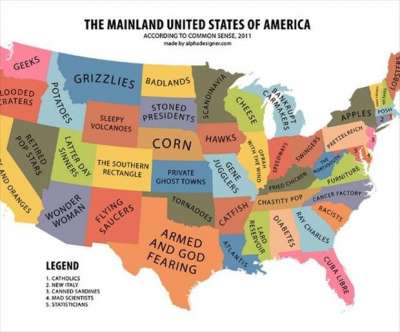 Or, let me put it this way — The Russians are coming!  The Russians are coming!
What's Russia's real end game with America — a domination-invasion land grab & as a bargaining chip — give back Rhode Island?
No matter what their ultimate goal — here's the much sought after transcript from the "Al Gorithms Troll Farm" in St. Petersburg.
Two Russian cyber trolls spend a Sunday afternoon over a hot bowl of borscht as a new world map is being configured.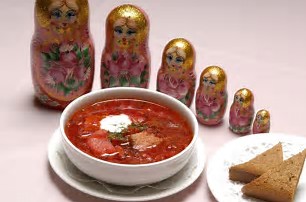 IGOR
I'll take Oklahoma.
BORIS
You fool — its shape is laughable.
IGOR
Corn is as high as an elephant's eye.
BORIS
That's all you know — Broadway musicals … New York is no Kiev.
IGOR
'The Bronx is up & the Battery's down'!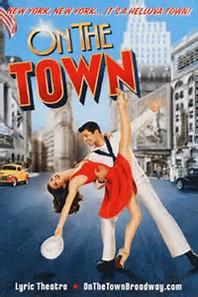 BORIS
Give me a break — you can't even spell Oklahoma.
IGOR
O.K.L.A.H.O.M.A — Oklahoma!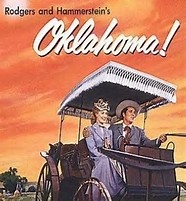 BORIS
Pass the Babka.

IGOR
Food, glorious Food!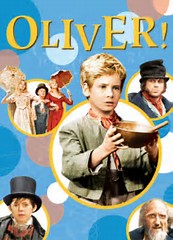 BORIS
Stop that!  Didn't you do that 'Hillary had Parkinsons' thingy?
IGOR
Proud of that one — which was yours?
BORIS
'Hillary murdered Vince Foster', remember?
IGOR
Well, I got extra ruble because later she fell over.
BORIS
Too bad we had nothing to do with Trump shoving that Montenegro guy at the Summit — it was on tape, so he owns it!
IGOR
I got the J.A.R.E.D. Project!
BORIS
What's that?
IGOR
Just A Rich Educated Dupe!
BORIS
Yeah, and so pliable — we just reeled him in.  I'm bored.  You got odds on who's gonna rat out Trump first?
IGOR
My rubles on Kellyanne Conway — he wants to fire her for clerical reasons — she can only lie 60 words a minute!
BORIS
Where'd you get that one — around the Vodka Cooler?  We interfere in the next election in the world — but where?
IGOR
Don't cry for me Argentina!

BORIS
Somebody please!  Transfer me to Siberia…I wanna wash that troll right outta my hair!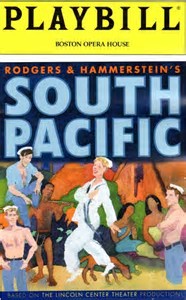 IGOR
Are you finished?
BORIS
No, not nyet!  Is the Vneshecombank open after 2?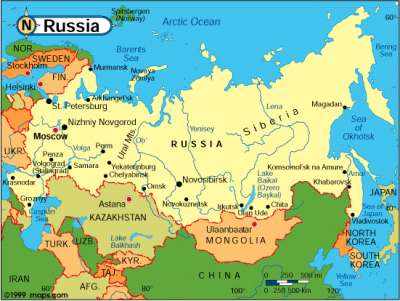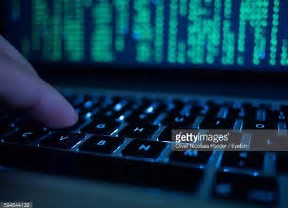 The following two tabs change content below.

Marilyn Sands
Marilyn Sands is a former 80's Stand-Up Comic & Comic Booker. Sold Jokes to Joan Rivers & lesser lights. A Contributor to "Humor Times Magazine" while pitching her 2 Madcap Screenplays & a Stage Play about the 1st Off-Line Dating Site, 'Eden' where Adam & Eve get busy! Proud to announce her new book, "CAN YOU PEE OUTDOORS" On-Line Dating Straight Lines can be purchased now in Paperback & ebook on amazon.com/dp/1733487409 It's for anyone who's ever been Single! And, she says, "If this piece of literature happens to turn up in your John as Toilet Humor - so be it. Who am I kidding - with a Title like I have - I wouldn't be surprised"!

Latest posts by Marilyn Sands (see all)