Making fun of the headlines today, so you don't have to
The news doesn't need to be complicated and confusing; that's what any new release from Microsoft is for. And, as in the case with anything from Microsoft, to keep the news from worrying our pretty little heads over, remember something new and equally indecipherable will come out soon.
Really all you need to do is follow one simple rule: barely pay attention and jump to conclusions. So, here are some headlines today and my first thoughts: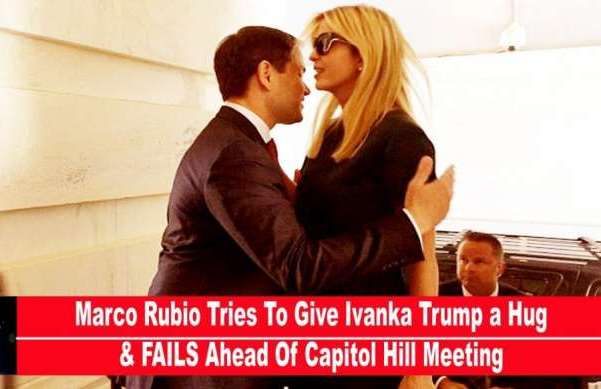 Rubio's awkward hug with Ivanka goes viral
If you think this looks awkward, imagine if Rubio wasn't standing on a stepladder.
People who eat fried potatoes 2 or more times a week double their risk of an early death: Study
I'm betting the study was done by the onion ring industry…
Hillary Clinton: If Republicans pass this bill, they're the death party
She didn't actually say it. She sent it as an email, and Wikileaks leaked it.
Clooney and Partners sell Tequila to Diageo for $1 Billion
At least now we know what he was drinking when he agreed to do 'Hail Caesar.'
Porn star gets out of jail and starts GoFundMe to 'get back on her on feet' again
Or, enough to, at least, get back on her back.
Gov. Christie thoughts on his 15 percent approval rating? 'I don't care'
Adding, on his future: 'I'll block that bridge when I get to it.'
Jared Kushner makes first public remarks since Trump inauguration
And, you can barely see Ivanka's lips move.
Millions of bizarre sea creatures are storming the Pacific
Or, as they're also known, typical Californians in the summer.
Sean Spicer 'got fatter,' Steve Bannon
Having to eat crap daily will do that to you.
NBA draft on ESPN
Or, as the Kardashians call it, 'Tinder.'
Trump pitches solar panels for border wall
And, making the moon pay for it.
Police literally drag people away from McConnell's office as protests break out over GOP bill
Well, at least, the bill has the support of United Airlines.
Cubs prospect shatters stadium lights with 'Home Run Derby' homer
Robert Redford's still got it.
Bill Cosby to hold seminars on how to avoid sexual assault
Followed by birth control advice from the Duggars.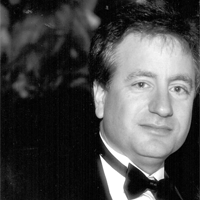 Latest posts by Paul Lander
(see all)