Our intrepid radio talk show host Jerry Duncan interviews Bill Clinton.
ANNOUNCER
Live from under a rock in your backyard, it's The Jerry Duncan Show.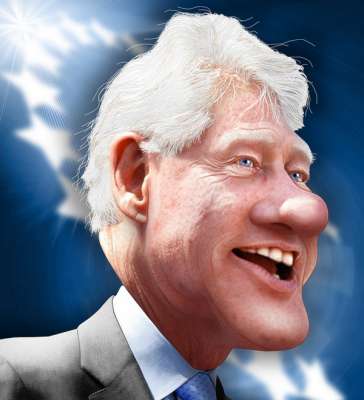 JERRY
Good morning listeners nationwide. Is it a good morning? We'll soon find out. Today on the show my guest is the 42nd President of the United States Bill Clinton. Hi there Mr. President.
CLINTON
Jerry. I can't believe I agreed to do this show.
JERRY
This will be like hell week at a fraternity. Let's get started. Loretta Lynch. Remember her?
CLINTON
I've met so many women in my life.
JERRY
Let me refresh your memory, Bubba. In the summer of 2016, you went on her airplane when both planes were on the tarmac in Phoenix.
CLINTON
Oh, that Loretta. Yes, a fine woman. Tough as nails.
JERRY
Whatever. Why in the hell would you go into the airplane of the Attorney General of the United States at the time your wife's private email server was being investigated by the FBI?
CLINTON
It's not what you think. Loretta's plane ran out of gas and I was carrying a red can when I boarded her plane. I gave her a few bucks so she could filler up at the Circle K.
JERRY
You expect me to believe that crap?
CLINTON
(laughing) Just cracking a funny. What really happened is that Loretta wanted to say "hello" since we hadn't seen each other in almost a year. We exchanged stories about our grandchildren and sang Gospel songs.
JERRY
Didn't you think that would look bad in the eyes of the public?
CLINTON
Like I said, we were just singing. "Sweet Low, Swing Chariot," "Babylon's Falling" and my favorite, "Go Down Moses." Reminded me of Sunday mornings in Hope, Arkansas.
JERRY
(banging his head against the microphone) Okay. What's it been like for Hillary since she lost the election?
CLINTON
I did not have sex with that woman. She's erratic. One day Hillary is happy and another day she tells me to go marry Monica. I'm confused.
JERRY
About Hillary?
CLINTON
No. Monica.
JERRY
Are there any plans for a Clinton running for office?
CLINTON
As a matter of fact, my brother Roger is thinking about a run for Congress. You remember him?
JERRY
Yeah. The doofus the was arrested for selling cocaine, urinating in front of reporters and getting DUIs. You're right, he'd be a good fit for Congress.
CLINTON
My daughter Chelsea would make a great Congresswoman.
JERRY
Is the world ready for another Clinton?
CLINTON
Was the world ready for a Trump?
JERRY
Good one, Bubba.
CLINTON
By the way, Roger has a real good deal on some condos in Bangladesh. Are you interested?
JERRY
No, I just bought one in Afghanistan. Complete with mine detectors. Do you have any pets?
CLINTON
Yes. A parrot named Annie. The cutest damn thing since Jennifer Flowers. She talks up a storm like I do.
JERRY
What does she say?
CLINTON
Her favorite expressions are "Rots of ruck" and "You suck." Smart bird.
JERRY
What are you immediate plans?
CLINTON
I'm writing a novel.
JERRY
Really?
CLINTON
Called Invasion of the Pantsuits. It's about an invasion of aliens wearing pantsuits and the only person they will listen to is Hillary.
JERRY
It's a loser. Good-bye everyone. See you tomorrow.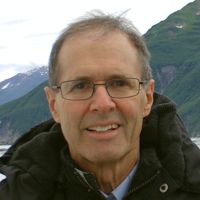 Latest posts by Dean Kaner
(see all)