"And Lester Holt is a dirty, stinking rigger!" Trump said, following the debate fiasco.
GREENSBORO, NC – In the wake of Monday's disastrous presidential debate, Donald Trump called on his supporters to rise up immediately and seize power "before I lose the next debate and Hillary Clinton comes to take away your guns!"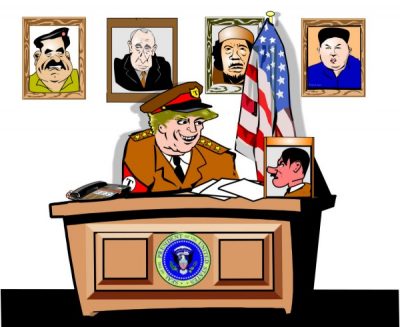 Speaking at a Greensboro, NC rally, the GOP nominee said that Monday night's "rigged" televised debate showed that "nasty people and the elite media will stop at nothing to prevent me being elected."
Trump added: "And Lester Holt is a dirty, stinking rigger! The worst! Black as the Ace of Spades, which by the way is a very nice Ace.
"Him and Janet Lynch, now there's an interesting name, they're gonna feel right at home on the plantation I'm gonna send them to my very first day as God Emperor! It'll be the best plantation, very classy, believe me."
Amid chants of "USA! USA!" Trump noted that many of his supporters were already openly preparing for civil war if Hillary gets elected.
He also recalled that last year, 43% of Republicans said they supported a military coup. That number was probably higher now, he said.
"So why wait?" he shouted. "If we're gonna do it, let's do it before that fat, bimbo pig gets elected!"
Pinching his thumb and tiny forefinger together, pinkie up, Trump continued: "Like Kissinger said about Chile, we can't just let it happen because people vote for it. The issues, by which I mean me, are much too important for that."
In Moscow, Russian president Vladimir Putin said that he "strongly approved" of Mr Trump's call for an armed insurrection to stop Hillary Clinton and take over the US government.
"Forget about NATO," he said. "No Action. Talk Only. Do they pay their bills? Nyet. But Russia is Donald's big friend and even bigger creditor. If he marches on Washington, we'll be happy to support him with tanks, troops and planes. He can pay us back later out of the US Treasury.
"Da, da, it will be just like Crimea and Ukraine. We peace-loving Russian people have always supported freedom and independence. With your new God Emperor and Glorious Leader in the White House, we will all enjoy a completely new world order.
"Make America and Russia great again!"
The following two tabs change content below.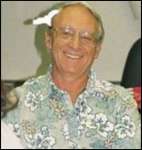 Michael was born in South Africa at the height of the apartheid era He quickly became involved in the underground resistance movement, knew Nelson Mandela and other prominent revolutionaries, some of whom later moved into privileged positions formerly occupied by whites. After several exciting escapes, he was forced to flee the country in disguise. He successfully made his way to the UK and gained his PhD at Cambridge on a university scholarship, He then pursued the dual career of college professor and social revolutionary, provoking academic and political mayhem wherever he went. Having thus failed miserably at both politics and education, he now cynically rails like Diogenes at the foibles of mankind in bitter satires and faintly subtly edgy political cartoons. History will, however absolve him. In 2006 he discovered a new Shakespeare play, but it's going to take a new generation to acknowledge it. Check out his website,
Editorial and Political Cartoons
.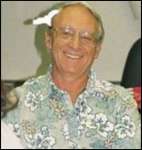 Latest posts by Michael Egan (see all)