Wherein our intrepid talk radio host, Jerry Duncan, interviews Republican House Majority Leader Paul Ryan.
ANNOUNCER
Live from under a rock in your backyard, it's The Jerry Duncan Show.
JERRY
Good morning listeners nationwide. Is it a good morning? We'll soon find out. Today on the show my guest is Republican House Majority Leader Paul Ryan.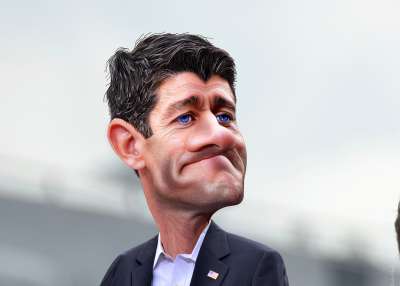 PAUL RYAN
Hello.
JERRY
You sure you're not Eddie Munster?
RYAN
Yes. My DNA test turned out negative. Funny thing though, the test did show I'm part weasel.
JERRY
You've been in Congress for 18 years. What have you learned?
RYAN
Absolutely nothing. It's a great job. You get paid a lot of money to do nothing. People don't expect us to work. It would ruin an American tradition.
JERRY
You're the Majority Speaker of the House. You must do something.
RYAN
I'm a numbers guy. I make sure we balance the budget.
JERRY
Congress hasn't been in the black since Bill Clinton left office. The deficit is forty seven billion dollars. Do you understand the problem?
RYAN
I don't.
JERRY
Okay, I'll teach you. (pause) Take your index finger and point to your head.
RYAN
Is this right?
JERRY
Perfect. Now say the initials for "mountain."
RYAN
M, t.
JERRY
You got it. Empty, like your head.
RYAN
Wow! I'm a fast learner.
JERRY
My mother is on Social Security. Gets $1,200 a month from the Feds and lives in a trailer. And you want to take that away from her?
RYAN
The trailer?
JERRY
No numb nuts, her Social Security.
RYAN
How old is mom?
JERRY
Eighty-eight. And she doesn't like weasels.
RYAN
(Uncomfortable) Let me clarify my position. If a person reaches 88 years old, they will be entitled to Social Security. Everyone else is on their own. Hey, I need money for retirement. I can't live off a $200,000 a year pension if we give people over 62 years old Social Security.
JERRY
Let's look at your record. You support tax cuts for welfare, child care, food stamps and other Federal assistance programs including Pell Grants. All of which help the needy.
RYAN
What are Pell Grants?
JERRY
The Feds subsidize college tuition for poor kids.
RYAN
Yep. Then I'm against it.
JERRY
What's your solution to reducing the deficit?
RYAN
I suggest we eliminate the capital gains tax and the estate tax for the wealthy. That's how you get a balanced budget. There's an old Chinese proverb, "Man who eat many prunes get good run for money."
JERRY
Moving on. You were hand picked for the Speaker job by your former boss John Boehner. How did that happen?
RYAN
Well, one night John had been drinking heavily. He knocked on my door. I was standing there half asleep in my jammies and Green Bay Packer stocking cap. His whiskey breath combined with cigarette smoke almost knocked me over.
JERRY
What a loser.
RYAN
John was babbling something. He said that people were mean to him and his dad needed help at the tavern. Very strange since I knew the tavern had been closed for decades. He then blurted out "I quit, you're in charge of the House."
JERRY
Yeah. So?
RYAN
John passed out on the floor. Long story short, I was voted in by my colleagues to lead the House. It's the biggest accomplishment of my career except when I got to kiss Mitt Romney's ass in 2012 during the presidential campaign.
JERRY
Yikes! I'm ending it here, fella. See you tomorrow everyone.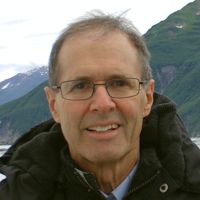 Latest posts by Dean Kaner
(see all)