Making fun of the headlines today, so you don't have to
The news doesn't need to be complicated and confusing; that's what any new release from Microsoft is for. And, as in the case with anything from Microsoft, to keep the news from worrying our pretty little heads over, remember something new and equally indecipherable will come out soon.
Really all you need to do is follow one simple rule: barely pay attention and jump to conclusions. So, here are some headlines today and my first thoughts: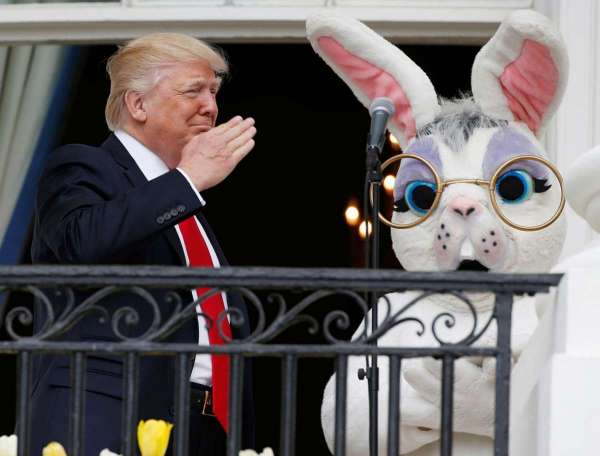 Trump says Putin again denied election interference, and he believes him
As does his pal, the Easter Bunny.
April the Giraffe is reportedly pregnant again 7 months after giving birth
Or, as the babies are also known — Anchor Giraffes.
Republican tax plan would strip deduction for teachers buying classroom supplies
Although, on the upside, they'll be well enough armed to hold up a Target for those school supplies.
Ten Commandments Judge Roy Moore accused of preying on teenage girls
Preying… praying. Potato. Potato.
Stephen Hawking issues dire warning: We have less than 600 years until Earth becomes a sizzling fireball
No word if Dr Hawking felt that was a positive or a negative.
There was a captive audience at Rome's new film festival, which took place in a prison
Soon to be known as the Harvey Weinstein Film Festival.
Netflix fires Kevin Spacey from 'House of Cards'
Although, it might just be easier to make a character trade with 'Orange is the New Black.'
Michael Flynn worried about his son's legal exposure
Or, as it's technically known in legal terms, 'Duh.'
'You won't have Nixon to kick around anymore… This is my last press conference' —Nixon after defeat for Cal. governor, on this day 55 years ago
Damn, he even lied about that.
Rand Paul suffers five broken ribs in assault by neighbor: Report
So, Atlas Slugged…
Texas AG wants more guns in churches
Like the Lord said, 'beat those ploughshares into swords.'
Jared's team turned over documents in Russia investigation
Trump: 'Who? He showed up at my daughter's wedding. Bad dancer… Barely talked.'
3 UCLA men's basketball players — including LiAngelo Ball — arrested in China for shoplifting
Great, now we're offshoring our petty theft.
Forbes takes Wilbur Ross off billionaires list, says he lied to them for years about his net worth
Or, it's just a ploy to lower his bail…
Sexual harassment scandal takes down leading Republican politician in Kentucky
He's already sent resumes to Weinstein Co. and FOX News.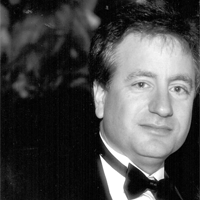 Latest posts by Paul Lander
(see all)