"Official White House Band" selected for new White House post.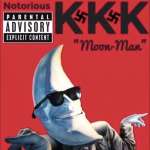 President Trump has just created a new White House post, the "Official White House Band." He has selected a group that met at the Charlottesville rally, "The Deplorables." They have a repertoire of 16 popular songs from the 20th century that they have adapted to reference the president:
1. Putin on the Ritz
2. Riders on the Stormy
3. Simple Man
4. Mueller's Always on my Mind
5. Not Born in the USA (also known as the Ode to Obama)
6. Dr. Goodfeel (with a nod to Motley Crue's Dr. Feelgood)
7. Should He Stay or Should He Go (also known as Impeachment Rock)
8. Jailhouse Rock
9. I Get to Kick Out You
10. All I Have to Do is Scheme
11. The Great Pretender
12. I'll Be Suing You
13. It's Not a Sin to Tell a Lie
14. I'm Gonna Wash that Man Right Outa my Hair (also known as the Mueller Blues)
15. I'm Gonna Wash that Man Right Outa my Hair (Melania's version)
16. I've Got the Whole World in My Hands (also known as Trump's hymn)
17. Aint Misbehavin (The Trump protest song)
The following two tabs change content below.

Diane de Anda
Diane de Anda is a third generation Latina and retired UCLA professor. Tired of cranking out technical articles in a "publish or perish" atmosphere, she now spends most of her time writing adult fiction, children's books, parody, and satire. Her weapon of choice is the limerick, aimed with humor and a touch of malice at society's icons, celebrities, politicians, and other irritating folk.

Latest posts by Diane de Anda (see all)