White House post offered in settlement between Stormy Daniels and President Trump
An anonymous source in the White House has just informed this reporter that an out-of-court settlement has been reached between Stormy Daniels and President Trump. She has agreed to drop her lawsuit and turn over all evidence, and in return, Daniels will be replacing Sarah Huckabee Sanders as Press Secretary.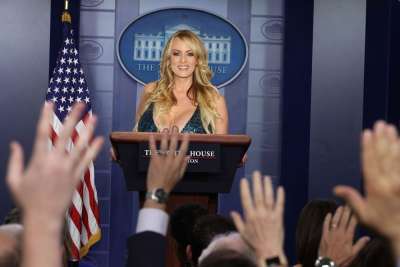 Sources report that Ms Daniels is "thrilled" by the settlement, because this will be the first time she will appear before cameras with her clothes on.
She is quoted as saying that her and Donald Trump's positions just prove that to make it to the top, "you don't have to follow the traditional goody two shoes" career path. Ms Daniels also hopes to be an inspiration and role model for call girls everywhere, whom she refers to as "an unrecognized minority" subjected to discrimination and defamation with impunity.
As might be expected, First Lady Melania Trump is furious about the agreement, and had to be physically restrained when Ms Daniels passed by her office. Subsequently, Mr Trump agreed to an addendum to the agreement to provide the new press secretary with her own secret service protection.
The only part of the settlement that is still under negotiation is whether Daniels will have to wear underwear during her press conferences.
Sarah Sanders will be kept on as her assistant, tasked to write introductory scripts of important news items from the President for Ms Daniels to present. Sanders will accompany Daniels to answer any questions from the press.
Sanders will also be the one briefed by the President following an incident in which the Mr Trump was unable to stand up from behind his desk and greet dignitaries who entered his office immediately after his meeting with Ms Daniels.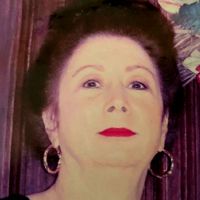 Latest posts by Diane de Anda
(see all)