Making fun of the headlines today, so you don't have to
The news doesn't need to be complicated and confusing; that's what any new release from Microsoft is for. And, as in the case with anything from Microsoft, to keep the news from worrying our pretty little heads over, remember something new and equally indecipherable will come out soon:
Really all you need to do is follow one simple rule: barely pay attention and jump to conclusions. So, here are some headlines today and my first thoughts: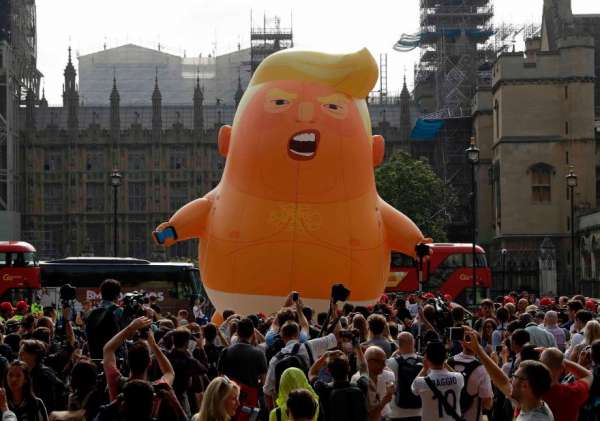 London's 'Trump Baby' balloon flies as protests take off across U.K.
For those having trouble telling them apart: One's a bloated plastic parody of a human being, filled with hot air, that has its strings pulled before it reacts; the other is a balloon.
Netflix is dropping 47 comedy specials in one day
… making them the Costco of comedy specials.
George Clooney reportedly in motorcycle accident
Big deal, this is nothing, the dude survived his performance as 'Batman.'
The Thai government responded to Elon Musk, and said his mini submarine idea is 'not practical' for the cave rescue
… but perfect as a promo with a McDonald's Happy Meal.
Happy 81st Birthday Bill Cosby
What do you get for the guy who's had his name removed from everything?
Charges against Stormy Daniels are dismissed after Ohio strip club arrest
Well, she is an expert at getting off…
Switzerland lodges formal complaint against Trump with World Trade Organization
… Damn, and they were able to stay neutral on Hitler.
Kylie Jenner is worth 900 million dollars
That means she can buy a whole team of NBA players, rather than keep renting 'em one at a time!
Brett Kavanaugh Supreme Court pick
So, just so I'm clear, did Trump pick the white guy or the really white guy?
Papa John's founder used N-Word on conference call
And you can be sure that word wasn't nutrition!
England fans trash an Ikea following World Cup win over Sweden
They should be forced to put everything back together… with just a crescent wrench and directions from Ikea…
Black sarcophagus unearthed in Egypt… and it's still sealed
Don't open it! It's a pyramid scheme!
Manafort keeps admitting to stuff on monitored prison calls
The only way this guy could appear guiltier is if he had the conversations in Russian.
Iceman that lived 5,300 years ago had a high-fat feast as his final meal
Damn, who knew how long there's been a Carnegie Deli…?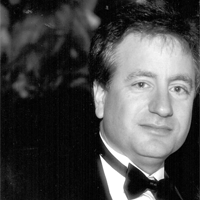 Latest posts by Paul Lander
(see all)