Making fun of the headlines today, so you don't have to
The news doesn't need to be complicated and confusing; that's what any new release from Microsoft is for. And, as in the case with anything from Microsoft, to keep the news from worrying our pretty little heads over, remember something new and equally indecipherable will come out soon:
Really all you need to do is follow one simple rule: barely pay attention and jump to conclusions. So, here are some headlines today and my first thoughts:
Megyn Kelly out at NBC after blackface comments
Good thing Megyn didn't wear black face on her last day at NBC. Not only would she be unemployed, but she wouldn't be able to get a cab, either!
Ronan Farrow in, Les Moonves out: The #MeToo movement reshapes list of Hollywood's most powerful
Damn, scariest two words on a dude's cell caller ID are now 'Ronan Farrow.'
American support for legalizing marijuana reaches all-time high, according to poll
The final results were: 41% For; 34% Against; 25% What was the question again.
Trump threatens to cut aid to Guatemala, El Salvador and Honduras
Hey, it works when he does that to Eric and Don Jr.!
Kanye West's first Adidas Yeezy basketball shoe would be banned by NBA, sources say
… mostly because it's hard to play with one's foot in one's mouth.
Google terminated 48 employees for sexual harassment in the last two years
Damn, it's true. I Googled it!
Paul Allen's $26 billion estate will take years to unravel
Ok, ok, I'll take it, because I'm all about solutions!
Happy 72nd birthday Pat Sajak
Be careful, we don't want you hosting 'Wheelchair of Fortune.'
'Fox and Friends' apologized for showing images of Kamala Harris while discussing a suspected killer
… putting the blame where it belongs…. Hillary's emails.
What we know about the 10 potential bombs sent to De Niro, Biden, Clinton, Obama, etc.
Well, for one, that the alleged bomber, Cesar Sayoc, is responsible for more bombs than the new show department at the CW.
If you won the Mega Millions $1.6 billion jackpot in some states, you can remain anonymous
Though, the 'take this job and shove it' speech after 'I won. I won. See ya, losers,' usually gives it away.
Trump says Saudi's handling of Khashoggi murder worst cover up ever
Dude clearly doesn't remember Giuliani's comb over.
On this day in 1803 the U.S Senate ratified the Louisiana Purchase
…increasing by over 40 percent the country's cholesterol.
Psychology Living: Being sarcastic on a regular basis can add up to 3 yrs to your life. Sarcasm is extremely healthy for the mind
Y' think so, Einstein?!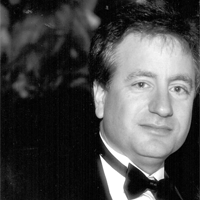 Latest posts by Paul Lander
(see all)