Through osmosis (or a chemical imbalance), Actor Alec Baldwin once again proved he channeled Donald Trump too well.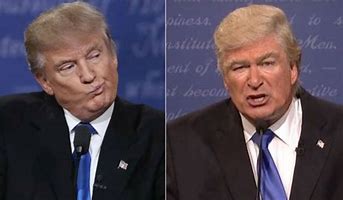 And just like Trump, a consummate actor, Alec Baldwin lived his role and took it to the streets of New York.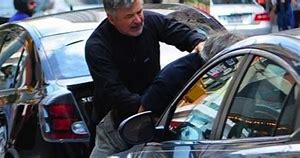 "Starting a fight over a parking space is child's play," said Lookie-Loo Trump in his chauffeured limo sipping a diet coke in a crystal wine glass.
"He does a lousy me & he's stopping frigin' traffic."
"Run over his foot, Mr. President?"
"Why not, he's failing anyhow. And, don't stop; I don't want him to see our license plate. That was fun — now where is sissy Stephen Colbert this fine morning?"
"Sir, I think that's enough mayhem – anyway, he's going on 'Live' on Election Night."
"Okay then, where'd they park that gloriously decorated 'White Trump Bomb Van' — I feel like a little celebratory self-abuse is in order, if you know what I mean."
"It's somewhere under a blue tarp."
"All the better, I didn't bring my sunscreen!"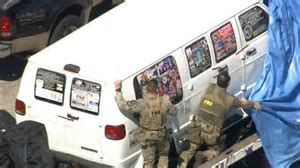 The following two tabs change content below.

Marilyn Sands
Marilyn Sands is a former 80's Stand-Up Comic & Comic Booker. Sold Jokes to Joan Rivers & lesser lights. A Contributor to "Humor Times Magazine" while pitching her 2 Madcap Screenplays & a Stage Play about the 1st Off-Line Dating Site, 'Eden' where Adam & Eve get busy! Proud to announce her new book, "CAN YOU PEE OUTDOORS" On-Line Dating Straight Lines can be purchased now in Paperback & ebook on amazon.com/dp/1733487409 It's for anyone who's ever been Single! And, she says, "If this piece of literature happens to turn up in your John as Toilet Humor - so be it. Who am I kidding - with a Title like I have - I wouldn't be surprised"!

Latest posts by Marilyn Sands (see all)