Mueller III has his Barr – Mueller the 1st had a Town Crier… aka 'The Fixer'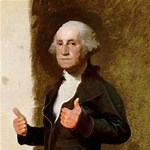 Not too many people know that President George Washington was brought up on charges retroactively for chopping down the Cherry Tree as a youth – but I just happened to find the Report – well, sort of a summation: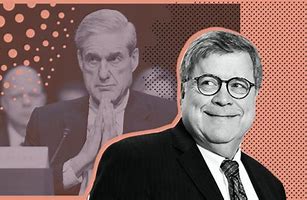 10. THE TREE WAS GOING TO DIE ANYWAY!
9. Pfft – EVER HEAR OF 'CHERRY ELM DISEASE'?
8. GEORGE SAID HE MAY NEED IT FOR TEETH SOME DAY!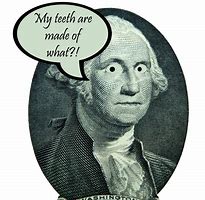 7. C'mon, his Mother egged him on – SOMETHING ABOUT 'ONE MORE FRIGIN' PIE'!
6. Deny her dying wish? A CHERRY WOOD COFFEE TABLE!
5. What would you do – HIS FATHER SAID, 'BRING ME A SWITCH'!
4. There was no collusion – HIS WUSSY NEIGHBOR-FRIEND BACKED OUT!
3. He couldn't have done it – HE HAD TENNIS ELBOW!
2. WOULD YOU BELIEVE PTSD?
And, the #1 Excuse George Washington's Attorney General gave the Town Crier…
YOU'RE BARKING UP THE WRONG TREE – HIS AX WAS AT THE CLEANERS!
The following two tabs change content below.

Marilyn Sands
Marilyn Sands is a former 80's Stand-Up Comic & Comic Booker. Sold Jokes to Joan Rivers & lesser lights. A Contributor to "Humor Times Magazine" while pitching her 2 Madcap Screenplays & a Stage Play about the 1st Off-Line Dating Site, 'Eden' where Adam & Eve get busy! Proud to announce her new book, "CAN YOU PEE OUTDOORS" On-Line Dating Straight Lines can be purchased now in Paperback & ebook on amazon.com/dp/1733487409 It's for anyone who's ever been Single! And, she says, "If this piece of literature happens to turn up in your John as Toilet Humor - so be it. Who am I kidding - with a Title like I have - I wouldn't be surprised"!

Latest posts by Marilyn Sands (see all)