More phone calls by Trump you haven't yet heard about reveal a Pandora's Box of telephone tag conversations with foreign leaders.
With the latest revelation of an inappropriate request by President Trump during a recent telephone discussion with Australian Prime Minister Scott Morrison, it appears that a Pandora's Box of similar telephone tag conversations has been opened. Seldom reliable sources have referred to these additional interactions:
North Korea
While the public has been aware of various conversations between Donald Trump and Kim Jong-un over the last few years, they were not privy to a recent phone call in which Trump made several requests of the Supreme Leader. According to White House insiders who have seen the transcript, the President asked for Kim's favorite recipe for kimchi, a basketball autographed by Dennis Rodman and a long term prison camp stay for Joe Biden.
France
French President Emmanuel Macron received a call from Donald Trump asking for some Brie and a little dirt on Bernie Sanders, Elizabeth Warren and/or Kamala Harris. Trump apparently was hoping for some video evidence of financial wrongdoing or a possible Democratic three-way. Macron misunderstood the latter request at which point the call was terminated.
Mexico
Donald Trump has apparently made it a monthly habit in his ongoing telephone tag game to call Mexican President Andrés Manuel López Obrador to remind him that he's still on the hook to pay for Trump's new border wall. This month, however, he told Obrador that he could forget about any wall payments so long as he could arrange for the "disappearance" of any two of the top five Democratic presidential candidates.
Cuba
Never a big fan of Cuba, Donald Trump nevertheless did call Cuban President Miguel Diaz-Canel. Trump reportedly asked for a couple of boxes of premium cigars and promised to build a new hotel in Havana if Diaz-Canel could confer honorary Cuban citizenship on Bernie Sanders and/or Elizabeth Warren.
China
Trump recently called President Xi to congratulate him on the 70th anniversary of the founding of the People's Republic of China. At the same time, he also ordered six spring rolls and a generous serving of General Tso's chicken. The phone line connection was apparently weak since the transcript is incomplete but it looks like President Trump offered to remove all of the American tariffs on Chinese goods if Xi agreed to do everything he could to secretly support the presidential candidacy of Bill de Blasio.
United Kingdom
There were two phone calls to the U. K., the first being to Donald Trump's new best friend, Prime Minister Boris Johnson. The record of that call reveals that the President promised to send military aid to assist in the hard Brexit campaign on condition that Johnson fabricate video evidence of a sexual liason between any two Democratic presidential candidates. The second call was to the Queen but apparently Her Majesty would not accept the charges.
Canada
Hard on the heels of Justin Trudeau's blackface/brownface scandal, President Trump called him to commiserate and to offer a bit of friendly advice. The transcript of that call apparently details a bit of quid pro quo wherein Trump offered to do something really outrageous in order to take the media spotlight off Trudeau if the Canadian prime minister would promise to kidnap Joe Biden and place him on an Arctic ice floe.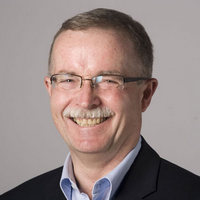 Latest posts by David Martin
(see all)