Save yourself the mess and the stress of making your families jack-o-lanterns this Halloween; let Vegan Zombies do it for you!
Our non-brain eating team of eager un-deads are more than happy to turn their ravenous talents to scooping out the innards of your pumpkins so that they are candle ready for the holiday.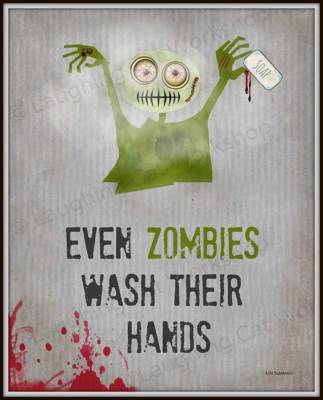 Our vegan zombies have had their 'cranial urges' neutralized through a combination of shock therapy, diet retraining and the same conversion therapy that hard-core religionists use to transforms gay strayers off the path into straights. You don't have to worry a bit about one of them turning their hungers upon your poor skull when you hire them. Their are now repulsed by the thought of raw cerebrals and are turned on by squash muck.
For only $15 a pumpkin plus some salt, pepper and Balsamic vinegar our expert extractors will carve, hollow out and having your squash's face ready in no time.
Certain restrictions do apply:
DO NOT UNDER ANY CIRCUMSTANCES have zombie movies playing anywhere near where they are working. On rare but gruesome occasions our colleagues have been know to suddenly revert spontaneously back to their former grisly dietary habits which have resulted in death and vegetative states to some of our now former customers. These rare and needless incidents have been the cause of needless lawsuits, comas and new crops of brain maddened regular zombies which cost a lot of money to retrain.
Please do not comment on their looks. Many of our helpers are sensitive about their decaying appearance and can get quite upset and emotional. Especially the females. If you can tell that they are females. Please be considerate and sensitive. The last thing you want is a wailing zombie upset about loosing their youthful appearance.
Keep communication to a minimum so our vegan zombies can concentrate on their work. It is very frustrating for them to carry on a conversation when their vocabulary is limited to "Aaaargh!", "Gruuuunt!" and "Me like pumpkin slime!" They will get the job done faster and we will bill you less if mum is the word.
DO NOT give them them any food other than the pumpkins! Hungry, munching zombies have difficulties seeing where food ends and fingers begin.
Do NOT give them tips. Zombies have a hard time understanding money and how it works. JUST MAKE SURE THEY HAVE ENOUGH PUMPKIN TO EAT!!! This cannot be emphasized enough. A very hungry zombie might also revert back to old ways… unexpectedly…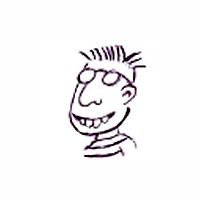 Latest posts by Roger Freed
(see all)