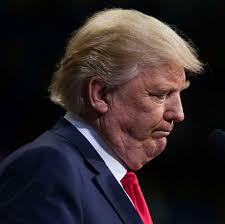 Couldn't be McDonald's, Burger King or Kentucky Fried Chicken – our 45th President worries us sick…
Having a little 'Impeachment Jitters' – Donald Trump secretly ran to Walter Reed Hospital recently for Tests unknown!
But, everybody wonders why – can you guess what he really was calling in sick for?
10. INABILITY TO FART!
9. HAD A HANGNAIL!
8. HOOF, Twitter Finger & MOUTH DISEASE!
7. VP PENCE SAID, 'YOU DON'T LOOK GOOD'!
6. FORTUNE COOKIE SAID, 'LAY LOW'!
5. ACHILLES HEEL & BONE SPUR SPARRED!
4. KIM JONG UN THREATENED TO GIVE HIM ASIAN FLU!
3. TESTOSTERONE LEVEL PETERED OUT!
2. FOUND TRACES OF AGENT ORANGE!
And #1…
After that Ukraine Broad testified…
UNWITTINGLY STABBED HIMSELF IN THE AORTA!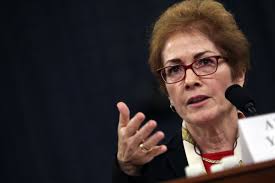 The following two tabs change content below.

Marilyn Sands
Marilyn Sands is a former 80's Stand-Up Comic & Comic Booker. Sold Jokes to Joan Rivers & lesser lights. A Contributor to "Humor Times Magazine" while pitching her 2 Madcap Screenplays & a Stage Play about the 1st Off-Line Dating Site, 'Eden' where Adam & Eve get busy! Proud to announce her new book, "CAN YOU PEE OUTDOORS" On-Line Dating Straight Lines can be purchased now in Paperback & ebook on amazon.com/dp/1733487409 It's for anyone who's ever been Single! And, she says, "If this piece of literature happens to turn up in your John as Toilet Humor - so be it. Who am I kidding - with a Title like I have - I wouldn't be surprised"!

Latest posts by Marilyn Sands (see all)