Radio listeners like same songs played over and over and over and over and over and over and over again.
New research released by radio research icon Jacobs Media suggests radio listeners don't want any variety at all. The report, which was distributed to more than 1,000 radio stations early this week, states listeners only want to hear Led Zeppelin's 'Stairway to Heaven' and AC/DC's 'You Shook Me All Night Long' played back to back, over and over again with no other songs in between.

Mike Shannon, Program Director at 97.5 The Rock of The Rockies, isn't at all surprised. "Just the other day I finished playing 'You Shook Me All Night Long' on the air, and a bunch of drunk women called and requested 'You Shook Me All Night Long'. When I told them I just played it they said, 'it's our birthday play it again'. So, in my opinion, the research couldn't be clearer," Shannon stated.
Adam Konkel, who participated in a music research focus group led by Jacobs Media, explained the process of selecting the music that thousands of radio stations will now be playing in the coming year. "They sat about a hundred or so of us down in a really nice banquet room, fed us pizza and beer, played some songs, and asked us to fill out our opinion of the songs we like to hear. They only gave us 3 options on our little survey, 'Stairway to Heaven', 'You Shook Me All Night Long', and all the above. Since I have listened to 'Stairway to Heaven' 72,133 times since 1998, I felt I might want to hear something else occasionally, so I selected all the above," Konkel stated.
Truth is the research must be correct, as 93% of Americans listen to the radio every week according to media research firm Nielsen. That's more than people watch television, use a smartphone, or a computer, according to Nielson's website.
When asked whether they listen to the radio or not, a staggering 2 out of 2 people who were asked confirmed that they do indeed listen to the radio. "Radio, what's that? Do you mean iTunes? Oh, you mean that music I hear in the waiting room at the dentist, oh yeah, I guess I do know what radio is. It's kind of cute," said Brenda Smith, a computer programmer from Rhode Island. Steve Nichols admits he listens to the radio every day while he commutes to work in downtown Dallas. "I don't have unlimited data on my phone, so I really don't have a choice but to listen to the radio. Actually, the other day I turned it off, opened the window, and listened to the jackass two cars back honking at everyone. It was a refreshing change," Nichols said while searching for songs on iTunes during his lunch break.
"With 2 out of 2 people admitting they listen to the radio, that would mean 100% of Americans listen to the radio," said a spokesperson for the National Association of Broadcasters when asked to comment on this story.
The following two tabs change content below.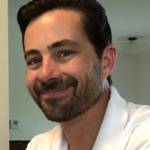 Dave Richards
Dave Richards is a writer and former radio host from Madison, WI. He is happily married with four kids. Yes that's right, four kids!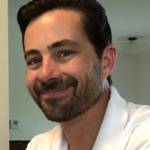 Latest posts by Dave Richards (see all)