Wherein our intrepid talk radio show host interviews his mother, since he can't get anyone else, due to the coronavirus shut-in.
ANNOUNCER
Live from under a rock in your backyard, it's The Jerry Duncan Show.
JERRY
Good morning listeners nationwide. Is it a good morning? We'll soon find out. Today on the show my guest is my mother Maggie Duncan. You heard me right.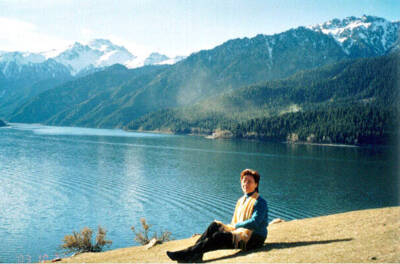 MAGGIE
I love you, Jerry. Tell me that you love me back.
JERRY
I have a show to do. Should I kill myself now or after this conversation?
MAGGIE
It's up to you. I won't say a word.
JERRY
The reason my mother is here is because of the coronavirus shut-in. There's no plane service to Alaska. Thank you Donald Trump for calling the coronavirus a Democratic hoax. That everything is under control. And you needed to cut the staff of the CDC, because your wall was more important. Since you're a braggadocious jerk, why not call it the Trump coronavirus?
MAGGIE
You're so smart. I'm getting goose bumps. But on the other hand, you live in this dungy, old apartment. There are cockroaches running across the floor and on the walls. Go to Target and buy some roach traps.
JERRY
I can't. Those are my pets.
MAGGIE
May I say something about you?
JERRY
No.
MAGGIE
It's not bad. Really.
JERRY
Go ahead.
MAGGIE
When Jerry was in high school, his grades were so bad that the teachers told me if they dropped below an F, they would have to go into the Dr. Seuss alphabet.
JERRY
Fortunately for me, I was the valedictorian of Wasilla High with a D average. I broke Sarah Palin's record.
MAGGIE
I never laughed so hard in my life at graduation. I hate to bring this up and it's no big deal.
JERRY
If it's no big deal, then why bring it up?
MAGGIE
Because it bothers me. I see a small spaghetti stain on your shirt.
JERRY
Do you have telescopic vision?
MAGGIE
Don't make fun of me. I'm your mother. I just want you to look nice. And sit up straight or you're going to have osteoporosis like cousin Elmer.
JERRY
Yes, mother.
MAGGIE
Do you remember the joke we told about Elmer?
JERRY
Which one? There were so many.
MAGGIE
Elmer's so hunchback, he has to look up to tie his shoes.
JERRY
I thought you were going to say Elmer is so hunchback, he keeps money in his ankle pocket.
MAGGIE
I forgot about that one.
MAGGIE
For years my friends bragged about their sons being a doctor, lawyer and accountant.
JERRY
Those nerds.
MAGGIE
Yeah. The doctor went to prison for prescribing illegal drugs. The lawyer got disbarred for embezzlement and the accountant went to jail for tax evasion. Does it get any better?
JERRY AND MAGGIE
Baha, baha. Boohoo, boohoo.
MAGGIE
You're the most successful of the bunch. Your mother loves you. Always remember that, son. Now about finding a nice girl to settle down with.
JERRY
Not this again.
MAGGIE
Mrs. Anderson has a niece that's single. Never been married. Very pretty face.
JERRY
Translation. Chubby and desperate.
MAGGIE
Like you're an Adonis. Hey, I joined an exercise class. Mrs. Mandel had been giving me her fabulous chopped liver. I gained fifteen pounds.
JERRY
That's bad.
MAGGIE
Had no idea chopped liver was fattening.
JERRY
I thought you knew everything.
MAGGIE
Your father said I shouldn't worry about gaining a few pounds. Fat people are harder to kidnap.
JERRY
Have you heard about the seafood diet?
MAGGIE
No.
JERRY
You see food and eat it.
MAGGIE
Always with a smart remark.
JERRY
That's how I make a living.
MAGGIE
I know. My son the insult comedian.
JERRY
Time to climb the wall. The coronavirus shut-in and you are driving me nuts. See you tomorrow.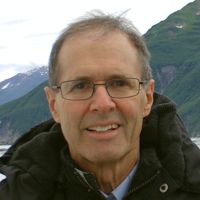 Latest posts by Dean Kaner
(see all)