This satisfying restaurant relief fund is part of the smorgasbord of stimulus plans that President Biden has cooked up.
The pandemic has been particularly distasteful to the restaurant industry. Due to the lockdown and then the slow re-openings, many eating establishments are starving. They haven't had much dough coming in and so many don't have the bread to pay their rent and payroll.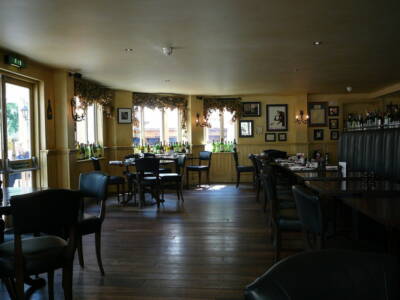 But fortunately, last week the federal government opened the Restaurant Revitalization Fund (RRF) portal, allowing hard-hit restaurants and bars to apply for grants to offset pandemic related losses. The restaurant relief fund is part of the smorgasbord of stimulus plans that President Biden has cooked up since he became president.
The RRF is part of Biden's overall recovery plan for the U.S. economy and was sandwiched between the earlier stimulus checks and the American Jobs Plan and the American Families plan. The $28.6 billion relief fund will be forking over cash to food businesses equal to their revenue losses up to $10 million.
However, some restaurateurs said the delay in relief to the industry had left a bad taste in their mouths. President Biden countered by saying that "despite having a very full plate we chewed on this stimulus plan for a long time. We did not want to dish out something that was only half baked." The president went on to say that the RRF appears to be a success saying, "there certainly is an appetite for the funds as the program had received 186,000 applications in the first two days."
The National Restaurant Association cheered the RRF but remarked that when the funds were completely devoured, they would push for a second course of additional nourishment that the industry could feast on. The trade group said it hoped that the $28.6 million was just an appetizer and that the main course of stimulus money for the industry was yet to come.
In a hastily called news conference, former president Donald Trump shocked reporters when he declared that he hadn't fully digested the RRF but he thought that Biden's plan was something that he could actually stomach. He went on to say that he hoped that his favorite restaurant, Hooters, would receive an ample share of the money. "I love Hooters" he said. "They have a well – developed business model and their menu has an enormous selection of mouth-watering items to drool over. They have the breast food. I mean the best food. I particularly enjoy the rack of ribs and the chicken breasts which I like to wash down with two big jugs of diet coke."
A piece of legislation that both Biden and Trump can agree on is rare but this one appears to have been well done. It's the sustenance that restaurants need. Oh, and the bars. Let us not forget the bars.
The author trusts this article didn't serve up too many groans.