Witnesses say Justice Brett Kavanaugh was rescued from angry protesters at his house by Ginni Thomas.
Supreme Court Justice Brett Kavanaugh broke down after angry protesters picketed outside his Chevy Chase home recently. Witnesses said he screamed, "Christine, Christine," as the crowd railed against the infamous leaked abortion draft decision. Analysts indicate Kavanaugh may be the deciding fifth vote in the much-anticipated ruling.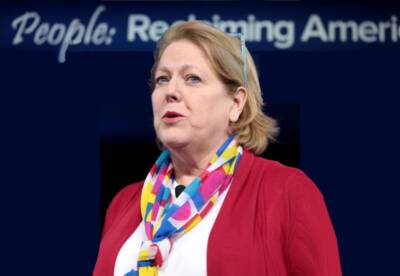 It was not clear what Kavanaugh meant when he invoked the name "Christine. " However, family members suggested Kavanaugh was hearkening back to his youth. During his confirmation hearing, a woman who knew Kavanaugh in high school testified that a teenage, beer-drinking Kavanaugh mistreated her. Senators heard credible testimony from that woman — Christine Blasey Ford — but promoted Kavanaugh to the highest court in the land anyway.
The flashback to his high school days with Christine caused chaos in the family. A source close to the Kavanaugh family said Kavanaugh's wife phoned fellow conservative Justice Clarence Thomas to ask for help. Thomas knew what to do. He asked his activist wife to "wear a disguise, get in and extract Brett from his surrounded house, and bring him home to us. " Thomas added, "We need to conduct our own type of Operation Rescue. We need to help Brett stay the course until the Court releases its abortion decision."
A longtime judicial observer said Thomas was the right person to offer Kavanaugh support. He said, "Both men went through hell to get approved for a seat on the Supreme Court. They had to listen in public as women testified about how they were treated by them."
But a second expert speculated that Kavanaugh may not be completely at home with Justice and Mrs. Thomas, saying, "Kavanaugh has said under oath that he enjoys drinking beer. I don't think Clarence and Ginni Thomas imbibe."
Reached later that night, Ginni Thomas, the wife of Clarence, said she does not serve beer in her home. "We run a good Christian home," she told a prying reporter.
Later, Brett Kavanaugh was spotted at a pub in the Thomas' neighborhood, drunk and ranting about the loss of his "right to privacy."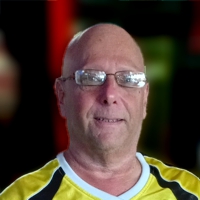 Latest posts by Steve Schneider
(see all)