Not every stand-up comic is a 'Dick', but empathy for our own is hard! C'mon Andy – there's never too many Smiths in Comedy!
When we in Comedy read that Stand-up Comic/Actor Andy Dick was in trouble with the law again – as usual, we just cringe & look the other way.
But most of all, we're wondering why he never changed his name! Or maybe he already did & it was 'Assman'!
Willie Shakespeare was wrong – 'A rose by any other name wouldn't smell so sweet'!
We, from my generation remember our most sophomoric laughable name was – I. Seymour Butts!
That would take us right thru Junior High & make us forget why we had to take Algebra & climb ropes!
I always believed if someone had the last name 'Fuchs' – they should immediately change their name or they'd have a really hard time in life.
It's pronounced Fuu-kes – but nobody seems to take the time to stop themselves & says, 'How you doin' today Mrs. Fucks?'
While doing research for this article I found that there are many Richard Dick's & even 1 woman with the name Ima Dick that I heard has to get a special locker in the YWCA!
And, I looked up all the Dick's in the U.S. too!
No, I do not have Penis Envy & I can prove it!
Not right now because I'm having a 'Rejuvenation' – but maybe after! haha
Oh Gals – before I forget, get 'The Ru paul'!
But, how could someone walk around with the name of Dick? And, what kind of parents would give their little Richard that surname?
Personally, if I had that name I wouldn't go into Comedy or Politics!
Not because of all the taunting & Towel Swatting – but because we already have enough of them in Washington!
Then again – just being introduced onto the stage – you get your 1st Laugh & it's a Freebie.
Your 2nd Laugh is up to you!
I suggest something that won't cause a heckler to shout out, 'What a dick'!
When it happened to me – I just said, 'Sit down, Mom'!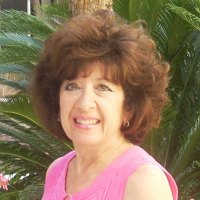 Latest posts by Marilyn Sands
(see all)