Dispatches from SNN (Slobovian News Network)
Travel woes are a thing of the past, says a risk-taking billionaire who is launching her own pioneering airlines.
Famed Slobovian Billionairess Madame Yu Damme Skippy (known as the Slobovian Elon Musk) states that she has created the answer to holiday air travel woes worldwide.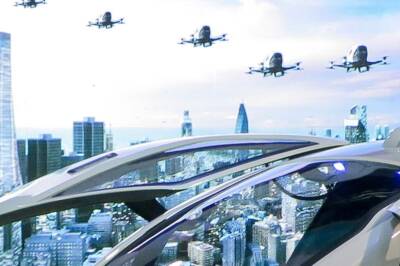 "I am amazed that people still fly commercial airlines by the millions," stated Madame Skippy. "These airlines treat passengers like third-world citizens and make them pay for the dis service. To get on a commercial flight, you have to stand in line for 3 hours, then you are strip searched, your underwear is x-rayed, you get charged for everything from your luggage to a glass of water. If a flight is cancelled, you're stranded at an airport in Boise, Idaho to fend for yourself for three days."
Madame Skippy now says that those days are over. Her new enterprise "BootScoot Airlines" promise cheap fares, no security checks, and everything on a first-come, first-served basis.
"Currently a first class trip from New York to Los Angeles for two on Delta Airlines is about three thousand dollars," she explained. "You might get lucky and find a good deal for the same pair of tickets on Southwest Airlines for two thousand dollars. But two seats on BootScoot can be had for just 85 bucks."
The charter liner of the BootScoot fleet is the BootScoot72, which holds 400 passengers and is manufactured in Schnotzelvakia by Left Brothers Aeronautics ("Anything the Wright Brothers can do, the Left Brothers can do…").
The thing that sets apart the BootScoot72 from other commercial airliners is that it is an electrically-charged drone. Taking a cue from the driverless car industry, BootScoot flights need no pilots on board, as the craft is controlled on the ground from BootScoot headquarters. One 2-hour charge keeps the BootScoot72 flying for 36 hours and 8500 miles.
The flights are bare-bones: one bag to a customer, stadium-style seating, no flight attendants. The plane is equipped with a fully operational automat fast food machines and a single pay restroom. The only BootScoot Airlines employee on board is a concierge inside a bulletproof glass booth. His job is to give change for the automat and in case of power failure, to throw out a 36,000 foot long extension cord.
Madame Skippy said the company's "maiden voyages will take off the day before your American holiday, Thanksgiving."
Madame Skippy is quite a well-known and historic figure in Slobovia. Her Pisseonyu Space Expeditions company was the first to land a warthog on the moon. She was also the first woman to urinate on top of Mount Everest.
Breaking News
Vice-President Kamala Harris Says the Texas Rangers Winning the World Series is a Threat to Democracy.
SNN Words to Live By
"There are dangerous animals in the world and some of them walk on two feet." — Steve McGarrett (Jack Lord), Hawaii 5-0, 1970's TV series.
"In America you can get away with murder… but not with sex." — writer Xaviera Hollander, in "The Happy Hooker."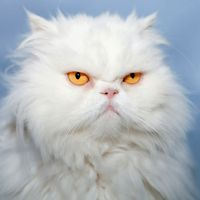 Latest posts by Ted Holland
(see all)