The secret to a long and happy marriage: holding farts in
Harold and Thelma Lyons have been married for 75 years. In this age of short engagements and even shorter marriages, the one thing that has held them together all these years is holding farts in.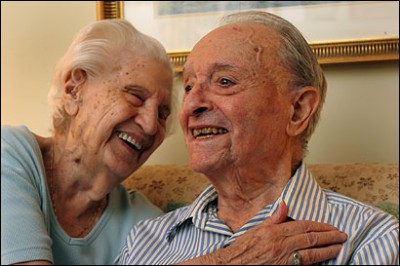 "Farting in front of my husband is not very lady like," Thelma Lyons explained to this reporter. "I've held it in for 75 years and I'm not about to let loose now!"
Harold echoes his wife's statements.
"I think our kids and grandkids would be disappointed if we broke tradition at this stage in our lives," Harold said. "We taught them to hold it in no matter what. It was especially hard when Taco Bell started getting popular, but they were still the most popular kids at their school."
The Lyons will celebrate their milestone at their favorite Thai restaurant.