Sam Anderson knows comedy, and knows comedians
Sam Anderson has been doing stand-up comedy on the local level for about 2 years. He has performed at various open mics and comedy contests, and has watched as his fellow performers have gotten higher profile gigs while he continues performing at open mics.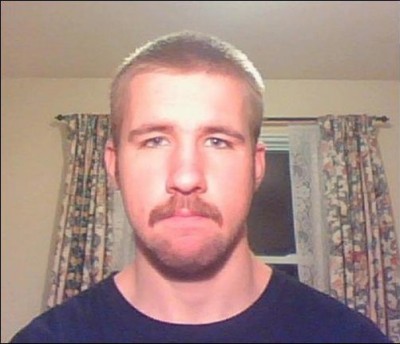 However, Sam isn't deterred. Even if he doesn't know other comedians personally, he often promotes comedy shows he isn't on and refers to those comedians as his "best friends."
"I guess it all started while I was watching a Louis CK special on Netflix," Sam said. "Even though I don't know him personally, I felt I had a kinship with Louis and often told other people that he's my comedy brother."
Sam doesn't stop there, he often 'likes' more successful comedians' Facebook posts and sits with the headliner at an adjacent table at comedy shows. Sam says he feels comedy is like a big family, and it's important for other comedians to know that he approves of their material.
"How else will comedians on that level know what works and what doesn't?" Sam asked. "When they're performing onstage, I give them a wink and let them know what they're doing is great stuff! We're all friends here, man."
Sam often takes pictures with other comedians at shows. He told the Humor Times that it's important that his Facebook friends know who his real friends are in the world of stand-up comedy. "When I post a picture of me and one of my comedy friends on my Facebook wall, that tells my Facebook friends that this person is hilarious and that I'm proud to call them my friend, even though we don't talk that much or hang out in real life."
When asked why Sam chooses to promote other comedians rather than working on his own material he said, "I got a solid 10 minutes that I've been doing for the past 4 years. I'm good, man. Hopefully, by promoting other comedy shows that I'm not on, my best friends in comedy will put me on one of their shows."
Sam's hard work in promoting his best friend's in comedy paid off. One of his comedian friends on Facebook just booked him to host a show at a local bowling alley.