Melissa Davis doles out relationship advice like candy
Melissa Davis is 40-years-old, single, independent, loving it and proud of it. She routinely posts memes on Facebook to inspire women, saying that they do not need a man in their lives. Her favorite quote is, "Well-behaved women rarely make history."
Melissa isn't afraid to speak her mind about hot button issues like dating and parenting. Although Melissa is not dating anyone, nor does she have any children, she often gives parenting and relationship advice to those closest to her, even if they don't ask for it.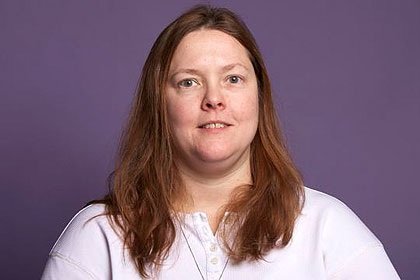 "Whenever my BFF shows off a picture of a guy she's interested on OK Cupid, I tell her things like, 'You can do better' or 'There's something about him I don't like.' I can tell these things without actually meeting the guy, I'm very intuitive," Melissa said.
"Sometimes I'm right, sometimes I'm wrong, but after living for 40 years and still counting, I know a thing or two about this little thing called life."
Melissa has no children of her own, but has plenty of nieces and nephews to keep her busy, "Even though I have no kids, I call my sister's kids my own. My favorite part about watching her kids when my sister and her husband go on vacation is that I can give them back!" Melissa told the Humor Times.
Melissa thinks of herself as a role model to her best friend and her nieces and nephews. "I always tell them you don't need anyone in your life, but YOU!"
"My 6-year-old niece came up to me the other day and told me there's this boy in her class that she liked, I told her, 'Honey, you don't need a boy to hold you down, all you need in your life is your dolls,'" she said. "I pointed to my own doll collection and told her, 'They keep me company and their eyes means there's always someone looking down on me.' I know she's too young to understand, but I'd like to think I'm helping her out."
Melissa isn't afraid to dole out the parenting advice to her sister either. "My sis was screaming at her son the other day and I was all like, 'Let the kid be a kid, he's not hurting anything.' My sister is a year younger than me so she thinks she knows everything!" Melissa laughed.
"No, she's a good person. She just thinks that just because she has two kids she thinks she knows everything there is to know about being a mother. Technically, her kids have two mothers. Someone has to be there for her and her kids when her husband is off doing things like working his two jobs! I have one job and I do just fine!" Melissa said.
When asked by this writer if relationships and children are in her future, Melissa sighed deeply and said, "I'm happy in the house that I bought and paid for, with the things I worked for by myself to attain. If I spend the rest of my life just sitting here watching TV and brushing my dolls' hair, then that will do me just fine!" She said. "But I'm here for my friends and family whenever I think they need me."
Melissa's latest post on Facebook, a meme of a happy, young woman that had the caption "No man, no kids, no problem!" received 2 likes.