The education of Kim Kardashian continues
Reality TV star Kim Kardashian recently announced that she was expecting another child. The Keeping Up With the Kardashians personality was rumored to have had difficulty in conceiving the child, but when news broke that the celebrity power couple were expecting, those rumors were laid to rest.
Even though Kim and Kanye are expecting just their second child, Kim has hired a tutor to help her keep track.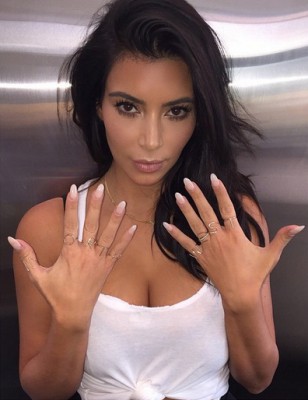 "Having one child is tough enough. I can't imagine how many another one would be," Kim said. "Hiring a tutor to help me keep a count of all these kids will be a big help when I get distracted by my various projects."
Asked Kim if her husband, rapper Kanye West, has difficulty keeping up with how many children they have, she said, "He's too busy putting the finishing touches on his latest album to figure it all out, but his people have been helping him with this new math thing called 'flash cards' and it's been helping him a lot. My baby boo has even figured out how many nannies we have to help raise baby North!"
Kim is hopeful that once her tutor helps her figure out her child numbers problem, he can help out with other math problems in her life.
"Sometimes life gets too busy, and I just don't have time to count," Kim said. "If things work out with this tutor, he can do the counting for me while I'm off doing more important things."
The Humor Times inquired as to how far along Kim is in her new pregnancy. "Out to here, but hopefully everything will go right and soon I'll be out to there," Kim said, making a pointing gesture a few inches from her stomach.