Coroner's report: Scott Weiland choked on marbles in his mouth
In this Humor Times exclusive report, we reveal the true cause of death of former Stone Temple Pilots/Velvet Revolver vocalist Scott Weiland. The late singer choked to death in his sleep on the marbles in his mouth.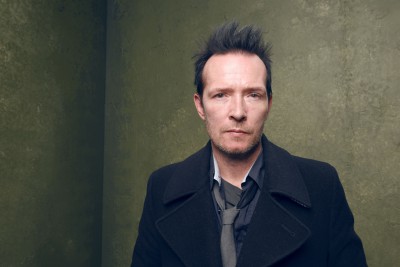 The Bloomington, Minnesota coroner revealed that Weiland's distinct vocal style caused his death. "A lot of singers from the early 1990s grunge-era sang with marbles in their mouth," the coroner said. "Pearl Jam vocalist Eddie Vedder was the first singer to utilize this vocal technique, and a lot of imitators followed, including Weiland and Creed singer Scott Stapp. Weiland simply forgot to remove the marbles in his mouth on the night when he died."
The "marbles in the mouth" singing technique is used when a vocalist puts a few marbles in his mouth to imitate that of a stroke victim who slurs their speech and has to talk out of the side of their mouth, resulting in a singing style that sounds like "Grrrrrrbr frrrrrbr drrrrrb." Scott Weiland adopted this singing technique on Stone Temple Pilots' debut single "Plush" where he sang, "…and I feel that frrrrbr's a wasted grrrrr."
Scott Weiland was found dead in a tour bus on December 3rd.