What's so "super" about Super Tuesday?
It's become painfully obvious that the term "Super Tuesday" was coined for the quantity of elections contested, not the quality of participants involved. Otherwise, we'd be forced to change the name to Kind of Okay Tuesday. Or Is It Really Necessary to be This Loud Tuesday. The Not Overtly Horrible But Don't Be Surprised if You Get Some Pushback on That Tuesday.
It was definitely a fine night for front-runners Donald Trump & Hillary Clinton thrusting them further out in fronter of the pack. But listening to the speeches of the also-rans, the evening also was a huge success for anyone who suited up and played the game. The overriding theme was: "It's all going according to plan."
No matter where a candidate finished, supporters were reassured the campaign was right on schedule. Ben Carson finished last and was totally fine with that. Seeing "no political path forward" he picked the perfect time to ditch Dodge and skip the Detroit debate two days later, which should have been rated PG-13 and might have given the honorable man a heart attack. Or two. Or more.
Marco Rubio was so excited about coming in third everywhere on Super Tuesday, it is a blessing he was fast asleep when it was announced he'd won the Minnesota caucus or he would have piddled on the podium like a Shih Tzu at the sound of the front-door-key turning.
Ted Cruz couldn't be happier because now he's won more than one state and is convinced that he would be anointed the logical nominee if everyone else would just get out of the way. So much easier to score once you eliminate that pesky defense.
Bernie Sanders has a plan to win the rest of the primaries. Which sounds suspiciously like a plan he should have embarked upon earlier. And Hillary finds herself almost precisely where Barack Obama was 8 years ago. The irony must be killing her. Déjà vu all over again.
Donald Trump was so content with his placement, he waved his tiny little hands at a pretend presidential press conference in front of about 100 American flags and a wall of pastel Miami Vice curtains. And Chris Christie looks thrilled to be working as Trump's security. All he needs is a jaunty chauffer's cap.
The only adult left in the room, Ohio Governor John Kasich, proclaimed himself ecstatic he's finished with the preliminaries and that much closer to winning the primary of his home state of Ohio. Too bad he only has one home state or he could run the table.
Because the GOP, now renamed the ABT, Anybody But Trump, needs more favorite sons before the Winner Take All primaries kick in and The Donald shoots past the 1237 delegate count needed to win the nomination on the first ballot. Signaling the end of civilization as we know it.
Even Mitt Romney is positioned to reluctantly accept a draft should Trump show up at the Cleveland Convention with less than a majority. Although probably won't be on his knees.
It seems as if every single contender is echoing Hannibal Smith's refrain: "I love it when a plan comes together." Although you'd be hard pressed to convince anybody on either side of the aisle that this is the A Team.
---
Don't miss the Humor Times Anniversary Celebration, starring comedian Will Durst and featuring a "Short History of the Humor Times" slide show!
The Humor Times will be 25 years old in April, and we're celebrating the landmark silver anniversary on Wednesday, April 13th, 7-9pm at Laughs Unlimited, 1207 Front Street, in old town Sacramento. Advance tickets available now, get yours before they sell out!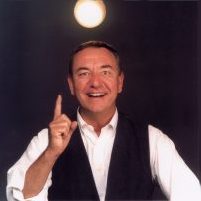 Latest posts by Will Durst
(see all)