Tiffany commissioned to create matching crowns for Donald and Melania Trump
Donald Trump is making plans to be crowned king. This, according to an unnamed source at Tiffany & Company in New York, who leaked confidential information to our investigative reporter.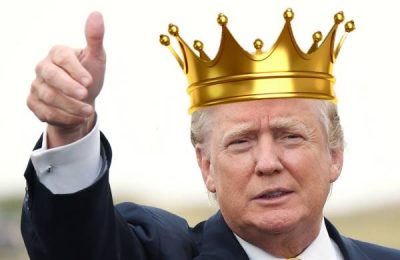 It appears that Melania Trump has sent sketches and photos of crowns from royalty around the world, for Tiffany & Co. to use to help come up with a "his and hers" design.
Further investigation has turned up even more startling information from a mole among the Trump strategy team.
The research points to a secret backup plan created by the Trump campaign, in case he doesn't win the presidency. If not elected U.S. President, instead of slinking away in shame, he plans to do the world one better — he will become king of his own country.
Trump has recently purchased a string of islands in the Pacific, shipped all indigenous people to a distant island he purchased for this purpose (reportedly so he doesn't have to build a wall), and has started construction of the hotels and casinos that will line the perimeter.
The plans also call for a Royal 200 room Palace in the interior and a mere 50 room Royal Beach House on two miles of private beach.
The man who would be king is in the process of acquiring a cruise liner, which our source says will be the only means for guests to access the kingdom, besides his private jet runway.
Trump has reportedly hired Hugh Hefner as Director of Human Resources to select the young women who will staff the hotels, casinos, and especially the spas. Male staff will only be employed in baggage handling and all jobs that require brute strength.
Arnold Schwarzenegger has volunteered to aid in the selection of young women, as long as Hef lets him sit in on the interviews. Melania has graciously offered to help screen the male applicants.
If elected president, rumor has it that Mr. Trump plans to wear the crown anyway.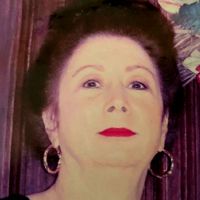 Latest posts by Diane de Anda
(see all)